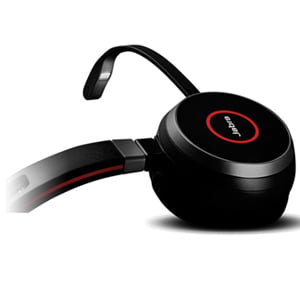 In this article, we explain how to choose your perfect professional headset, we detail what features you need to look for depending on headset usage.
With over 300 headsets to choose from, it can be difficult to know where to start when buying them for your home or office. Whether choosing personal or professional headsets, our key considerations can help you make the right choice. If you need a more detailed overview with product recommendations, then download our full Headset Buying Guide.
1. What is your working environment?
If you work in a noisy or large environment, then you should consider a noise-cancelling headset to help you deliver crystal-clear calls.
2. Are you only on the phone or do you need to interact with colleagues around?
A monaural headset will allow you to keep in touch with your surroundings while a binaural headset will help you concentrate fully on your call.
3. Do you need to be at your desk or be mobile?
At your desk, a corded headset is the best option but for freedom to move, choose a cordless headset.
4. If you are opting for professional cordless headsets, what range will you need?
Bluetooth headsets range can be between 10-100m depending on the headset whilst DECT headsets deliver a range of at least 100m.
5. Which wearing style do you find most comfortable?
Headbands are best for workers who wear glasses. Meanwhile, ear hooks are often sleek, discreet and light-weight. Neckbands are for those who want to avoid getting their hair tangled around the headset. However, if you want the freedom to change, then convertible headsets are the option for you.
6. What device will you use it with?
Consider whether the headset is for use with a desk phone, a PC or a mobile or a combination of the three. Remember to check the specifications of the headset.
7. How long will you talk on a headset each day?
For intensive, daily use, make sure you choose a professional headset with a good battery life and made from durable materials.
8. Will you be using it outside or on the move?
If so, it is advisable to pick a headset with features like acoustic protection, wind resistance and noise-cancellation.
9. Do you want in-line controls?
To have simple yet complete control over your calls, look out for a headset with a mute function and volume control.
10. Will you listen to music through your headset?
Having the ability to listen to music between calls can be an attractive proposition so if this appeals, pick a headset with this feature.