Neat, a Norwegian company based in Oslo, has been specialising in the development of video conferencing solutions for decades. With its expertise, Neat focuses on pioneering technology to deliver crystal clear, expressive and unparalled video experiences. Its professional solutions ensure the success of every remote meeting.
Life-like communications
Continually pushing the boundaries, Neat presents a whole new range of interactive collaborative solutions. Adapted to different spaces, these Neat video conferencing systems, running under Zoom or Microsoft Teams, allow several remote people to be brought together in the same environment. This is particularly important as hybrid work becomes a sustainable solution for many companies around the world.
A solution for every space
*Click the product name for more information*
Individual all-in-one collaboration device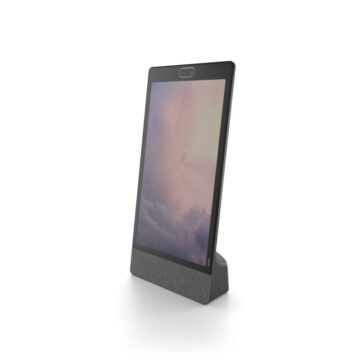 15.6″ LED multi-touch screen
All in one: camera, speaker and microphones
113º viewing angle and 8x digital zoom
Ideal for small spaces
65″ all-in-one multi-touch display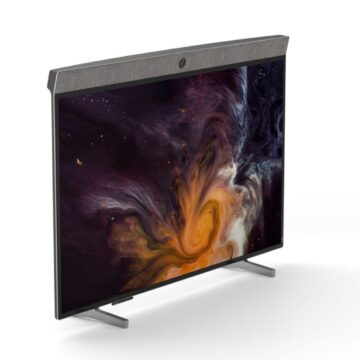 Camera with 4K ultra HD resolution
All-in-one: camera, microphones and speakers
5 built-in microphone array
120º HFOV viewing angle and 4X digital zoom
Connection: WiFi and Ethernet
For rooms with up to 10 people
Collaboration bar with control panel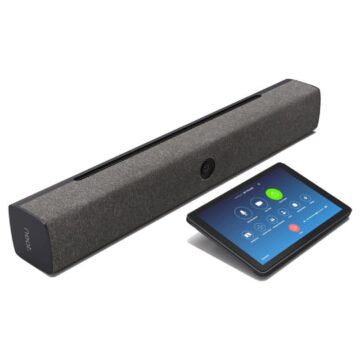 Stylish and compact design
8″ control panel with LED indicators
120º field of view
12 MP and 4X zoom
Connectivity: WiFi and Ethernet
For small/medium sized meeting rooms
Collaboration bar with control panel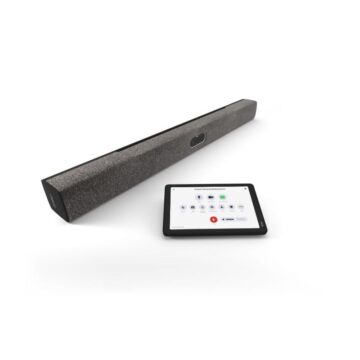 Large video bar
8″ control panel with LED indicators
100 MP camera system: wide angle and telescopic camera (50 MP)
Connectivity: WiFi and Ethernet
70-113º field of view
For large meeting rooms
How to set up your Neat Pad
The Neat Pad touchscreen must be permanently connected to the Ethernet cable to be used. The Neat Pad has a dual function as a meeting controller and a room reservation system. Effectively, when placed outside a room, it monitors and displays the availability of the space in real-time. In addition, when placed inside the collaborative space, it becomes a management tablet. In fact, thanks to its connection to the equipment present, it allows you to start a meeting, share content, and adjust the settings of the devices and the preferences of the participants present.
Configure multiple devices
Thanks to its dual functionality, you have the possibility of installing several units to cover your meeting spaces. For example, you can place a Neat Pad in the centre of your collaborative room to manage your meetings and equipment settings in real-time. A second unit can be placed outside the room and act as a room reservation platform linked directly, via the calendar, to the video conferencing software used.
Is Neat equipment easy to install?
Neat video conferencing solutions are indeed very easy to install in your corporate meeting space. For the Neat Board, you have three mounting options. You can simply place it on a flat surface with the included table stand or use the optional wall mount for an open and airy work surface, and get the available stand on wheels if you want to go mobile, as the screen can easily be moved from room to room with this accessory.
For video conferencing bars, a snap-on stand is available. It is tailor-made to fit the size of the systems already in place in collaborative spaces, such as smaller screens or monitors.
Check out our full range of video conferencing solutions here