Video conferencing is a great form of communication for your business! Audio and visual communication can boost the productivity of your company and heighten success! Video conferencing allows meetings to take place anytime, anywhere. However, it is not just for meetings! You can use it for job interviews, presentations and other projects. Additionally, you will be able to record the web conference. To share your personal screen with the participants, you will need to download the conference software. All other participants will need to install Adobe Flash to be involved in the video conference call.
What equipment is needed?
The basic equipment needed for video conferencing is: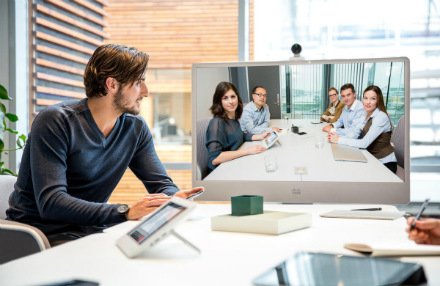 Other optional equipment includes:
Benefits of video conferencing
There are many benefits of video conference calls, some of which include:
Low travel costs: Meetings can take place at any location, anytime, therefore employers or employees that are unable to attend can still be involved in meetings.
More efficient: Therefore saving time travelling to and from meetings.
More productive: Fewer misunderstandings and a higher level of focus
Better communication: Body language and expressions are shown.  Visual aids can also be shared and sent.
Is video conferencing secure?
The extent of security depends on the chosen software. However, there are steps that you can take to protect your business:
Set security guidelines: Outline the guidelines that employees should follow and the consequences if they do not follow them. Also password management will protect all devices involved.
Secure networks and devices: Secure the Wi-Fi networks with all devices and only allow devices to connect if they are approved by your business.
Update your system: This will not only add encription software but will also improve protection and security.
Presenting in a video conference call? 
If you are using PowerPoint, here are some useful tips:
Use a subtle background that does not distract from the content.
The font should be easy to read
Use visual aids, for example bar charts.
Keep the slides simple but effective.
Use short sentences, short paragraphs and bullet points.
If there is important information, highlight it.
When you are presenting, make sure to begin with an overview of the meeting. Avoid reading the points on the slides word-for-word and instead, expand on the points. If you are presenting in a video conference call, you can click the presentation icon on your screen to switch between screens. If you are a participant, you can also control what is on the screen via the slider feature in presentation mode.
What network bandwidth and type enables a quality video conference?
 The network connection is very important when taking into consideration the quality of a video conference call. See the table below for a comparison of networks and bandwidths and the quality produced (H.323).
Excellent Quality

| | |
| --- | --- |
| Bandwidth (Kbps) | Network |
| 768 | Internet2 (on site) |
| 384 | Commodity Internet ISDN |
| 256 | Commodity Internet |
| 128 | Commodity Internet |
Poor Quality/ Static Video
Recommended webcams for video conferencing: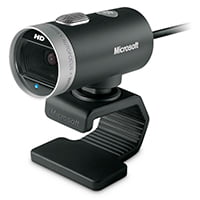 HD 720p widescreen video recording
73° field of view
Wideband microphone with noise cancelling technology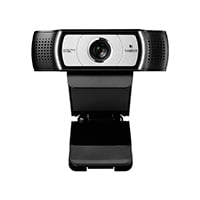 90° field of view
HD 1080p video
4x digital zoom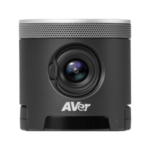 94º field of view
4x optical zoom
4K ultra HD quality
For more product information visit our webcam section
---
For further guidance and information, click here to see all of our video conference phones.