Digital voice recorder: before you choose
Today, many people wrongly assume that their phones have all their needs covered. Though today many phones come with a recording application, this can only work in certain environments. Digital voice recorders help to fill the gap. For example, they can be used for dictation purposes such as for dictated business letters, memos or to record meetings. In recent years, digital voice recorders have been shown to be compact, light and are able to record up to thousands of hours very high-quality audio. This can then be transferred via your USB to a computer for storage and transcription. In this article, we´ll be looking at some of the main features to consider when you are thinking of how to choose a digital voice recorder.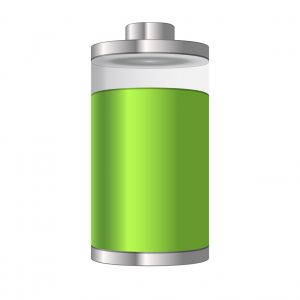 1) Battery life
Perhaps one of the main features which allow a digital voice recorder to stand out would be its unchallenged battery life. Whilst a smartphone's battery will only last so long, digital voice recorders can have the ability to last for up to 110 hours. This is a bonus and since battery life can vary between devices it's important to be selective when it comes to choosing your digital voice recorder. This is to be considered when purchasing for your business.
2) Ease of use
Again whilst device functions may vary the underlying bonus of opting for a dedicated recording device is that they have been specifically for a single purpose. This, therefore, improves their functionality for the user. In addition, some digital voice recording devices have an intelligent recording mode. This can avoid silence on the tape and hence wasted recording time, this can be important for meetings which need to be recorded.
3) Storage
A device can only function if the level of storage is sufficient for its use; this makes it yet another reason to opt for a dedicated voice recording device. There are models of voice recording devices which can be up to 128kbps or up to 2080 hours at 8kbps. Again it is important to focus on this important area before making your choice of a device. For businesses with hectic schedules and meeting plans the impressive storage will be especially welcomed.
4) Display
Don´t dismiss the importance of choosing a voice recording device based on the display. In order to enhance their functionality choosing the appropriate size and weight will improve the quality of your purchase.
Take a look at our list of products below!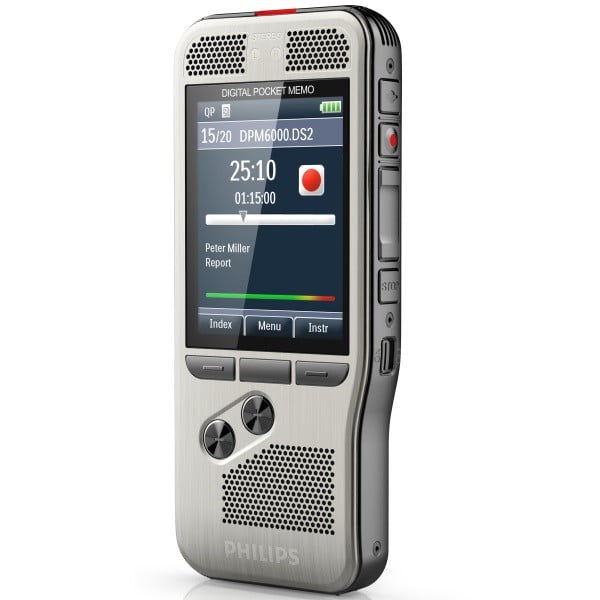 User-friendly memo recorder that you can operate with one hand
KEY FEATURES
SD memory card slot
Push-button for single-handed operation
Two built-in microphones
DSS (Digital Speech Standard), MP3, PCM voice and PCM stereo recording
2.4″ colour TFT display
Stainless steel casing
Micro USB 2.0 jack
Sleek digital voice recorder with new technology for business use
KEY FEATURES
Omni-directional microphones
Anti-rustle filter
One-touch recording
Noise cancellation and Voice Balancer produce only the best sound
USB connection and easy data search
Digital voice recorder with Intelligent AUTO mode
 KEY FEATURES
4GB internal memory and up to 32GB external
1040hr recording time
Two built-in directional stereo microphones
Intelligent auto recording
Retractable USB stick
Professional voice dictator with DSS Pro recording
KEY FEATURES
SD/SDHC card slot (up to 32GB)
USB 2.0 connection cable
DSSPro data format
Full duplex, Auto recording (VCVA)
Audio management software included
1.74″ display, metal casing
Digital stereo recorder optimized for conversations
KEY FEATURES
Optimized for conversations
MP3 stereo recorder with clear playback
Connection to PC ready to use
Radio FM recorder to record radio programs
Voice activation recorder
3.5mm jack
High speed 2.0 USB
Storage: 4GB
SD card: up to 32 GB
Dimensions: 111 x 38 x19 mm
Weight: 49g
Call us with your questions
0333 123 3050