Which are the best headsets of 2019?
Today, we are growing accustomed to the increasing quantities of headsets available on the market. As such, choosing a suitable headset for yourself may seem like a tricky challenge. Onedirect is here to help. We've compiled a list of the best headsets of 2019. We have also segmented the headset ranges by their type of use.
---
Headsets for desk phones/PC
Choosing the right headsets for desk phones and PC´S that provide clear audio is extremely important. Particularly if you want to maintain high standards and look professional. Below we have listed our top picks to help you.
---
First, on our list with a staggering range of features, we have the Plantronics CS540.
With its range of 100 meters and available compatibility with EHS cables, this headset initiates the user into a work environment. This is more communication-friendly and sees an increase in work efficiency.
Also included is a noise-canceling microphone, ideal for users working and making calls in the busy office environment.
Why you'll love it 
Noise-canceling microphone
Range of up to 100 meters
Comes with both DECT and CAT-iq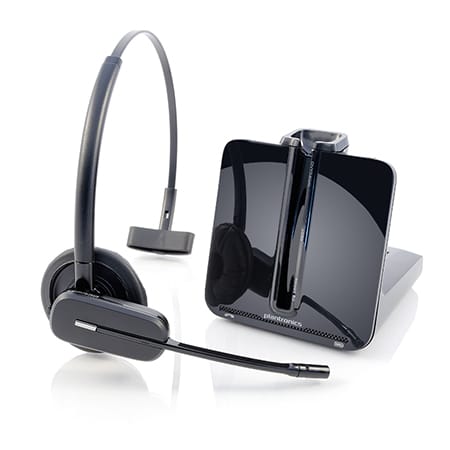 Dominating the impressive qualities of this headset is the Jabra Safetone function. This allows the user's ears to be protected against invasive sound by cutting it out.
Additionally, it comes with a noise-canceling microphone, which eliminates distracting background noise.
Users will also enjoy its environmentally-friendly sleep mode function, allowing the device to de-activate when not being used. In turn, this conserves energy.
Why you'll love it 
Jabra Pro Safetone function
Sleep-mode availability
Conference mode for 4 Jabra pro devices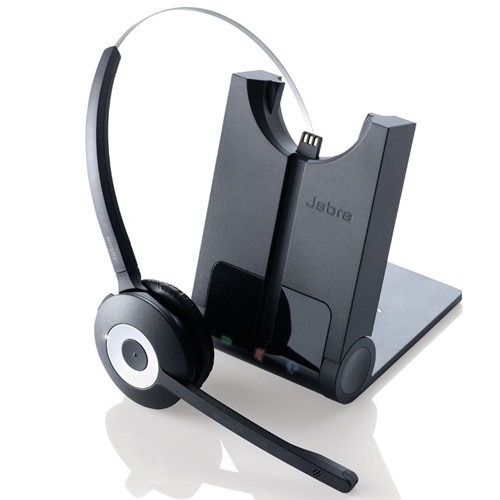 Finally, the last headset on our deskphone list is the Yealink YHS33. This device is a corded over-the-head style headset which is made for the office worker.
Its featherweight materials and ear pads made from bio-mimetic protein-based leather ensure luxurious comfort. The YHS33´s wideband audio technology delivers rich, clearer conversations, and reduces listening fatigue.
Never communicate badly again. Also, this device is equipped with an ultra-noise-cancelling microphone. This way, background noise is filtered out for perfect sound transmission.
Why you'll love it 
Ergonomic design for all-day comfort
330° pivoting microphone boom
Wideband audio for more natural sound and clearer conversations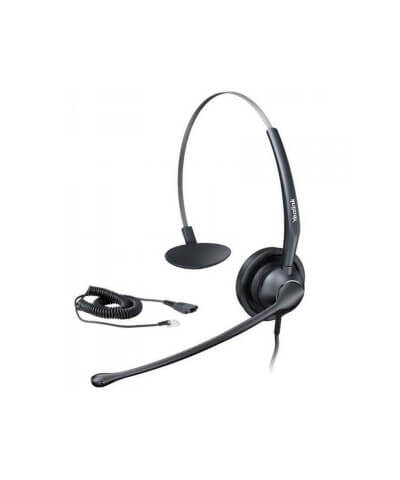 ---
Headsets for mobiles
Smartphones are an essential asset in today's working environment. For workers who make and receive dozens of calls each day on their smartphone, a headset is a hands-free way option to enhance flexibility and productivity.  Have a look at our top picks below.
---
The first product on our headsets for the mobile range is the award-winning Voyager Legend, featuring integrated voice command technology.
Moreover, this product comes with excellent call quality, which allows for great call clarity. Besides, it is comfortable enough to be worn throughout the day.
Additionally, this headset is optimised for Smart Sensor technology. The following feautre reacts upon being activated allowing it to announce the caller.
Why you'll love it 
Access emails and text messages via Plantronics Vocalist service
Voice command technology
Smart Sensor technology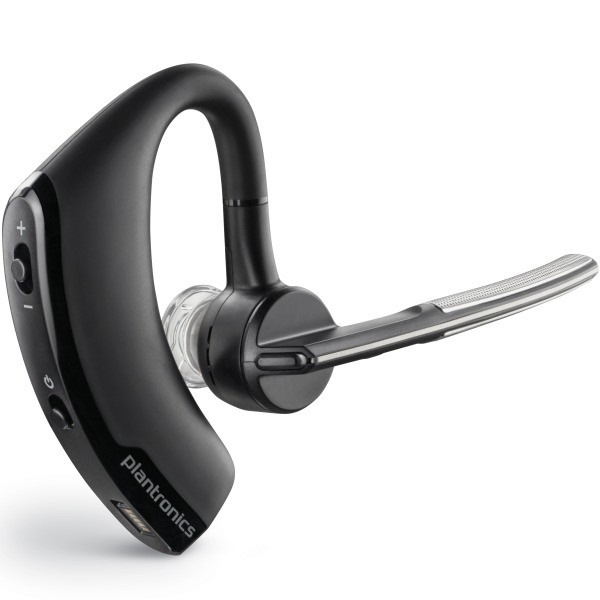 The Jabra evolve 40 is a professional headset for greater productivity and amazing sound for calls and music.
Furthermore, the 3.5 mm jack lets you connect to your personal device to listen to music wherever you are. In addition, the headsets passive noise cancellation eliminates high-frequency noises, such as human voices.
You can easily transfer your Skype for Business and Lync PC calls to your smartphone using "Jabra Intelligent call transfer (JICT). Therefore, it is ideal for when you need to leave the office or move away from your desk.
Why you'll love it 
Noise-cancelling microphone and DSP technologies
Wideband audio
Over-the-head wearing style with adjustable headband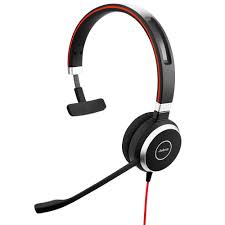 The Sennheiser MB Pro 1 is a Premium Bluetooth headset for business professionals who demand wireless communication freedom and sound quality.
Equipped with legendary Sennheiser HD sound, this device ensures a clearer and more natural audio expereince. Sound automatically adapts and optimizes for both communications and multimedia/music purposes.
In addition, another innovative feature of this headset is Room experience technology. This directs sound away from your head, giving you the impression that you are having a conversation with someone in the same room.
Why you'll love it 
Sennheiser voice clarity and HD sound
Up to 15 hours' talk time
Ultra-noise-canceling microphone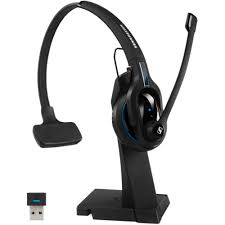 ---
For Desk Phone, Mobiles and PC
There is an increasing amount of software in the business world that communicates over the internet. For example, programs including Skype for Business and Microsoft Lync.
At Onedirect, one of the most common questions we get from our customers is "Do you have a headset that will work with a Desk Phone, Mobiles, and PC?. Below we will present to you some of the top products that fit this criteria.
---
This device comes with a touch-screen found on the headsets' base. In addition,  Jabra Motion Office also provides the user with an adjustable ear-arc and three gel tips for the best fit possible.
Compatible with Microsoft Windows and Apple Mac OS, it makes a great asset for many users.
Finally, we believe that users will appreciate the impressive talk time of 8 hours which is more than enough for a busy work schedule.
Why you'll love it 
8 hours work time
Up to 360 hours of standby time
Mute option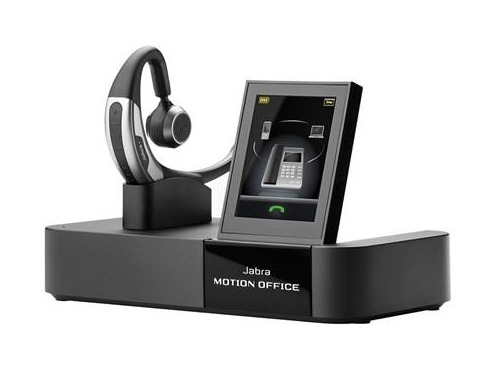 The Plantronics Savi W720 is a single intelligent headset system. You can enjoy wireless freedom while seamlessly managing PC, mobile, and desk phone calls.
Simply with the touch of a button, you can manage any connected device up to 350 feet from the charging base.
What´s more, Volume control & microphone adjustments are easily accessible on the base. Meanwhile, Sound Guard technology ensures listening comfort and acoustic limiting for protection against audio spikes.
Why you'll love it 
Easy to switch between phone/PC/mobile
Talk time: up to 6 hours
Conferences with up to 3 additional headsets connected to the same base unit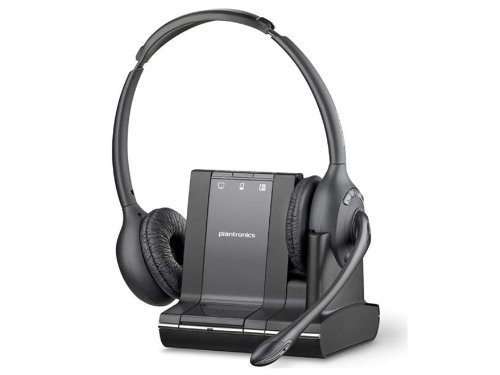 Lastly, the SDW 5016 is a wireless DECT headset system for modern office professionals. It provides future-proof device flexibility, next-generation communication quality, and advanced security.
With the SDW 5016´s rapid charging time of 50% battery in just 30 minutes, waste no time and focus on the job at hand.
In today's work environment, security is key. With Protected Pairing, 128-bit authentication and DECT Security certification all your important conversations will be kept confidential.
Why you'll love it 
Talk-time up to 10 hours
Two microphones with noise cancelling capability
Excellent sound in high-density environments with broadband mode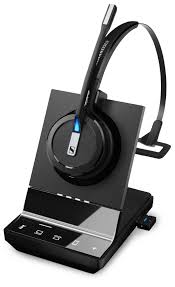 ---
Click here to browse our headsets 
Call us with your questions
0333 123 3050