Which headset brand?
There are hundreds of different headset brands on the market, all with different styles and features. As a working professional, choosing the right headset brand can often prove to be an overwhelming and difficult experience.
However, help is at hand.  Currently dominating the market is the brand BlueParrot, known around the world for delivering value, excellence, and innovation to all job sectors.  They have even recently become the #1 headset in the professional trucker market.
Below, we have listed the top products in the BlueParrott headset range and applied them to different industries in the workplace.
Warehouse headsets:
Warehouses and similar industrial settings put unique demands on headsets, most commonly noisy conditions.  BlueParrott has released a range of headsets to help you tackle these everyday obstacles.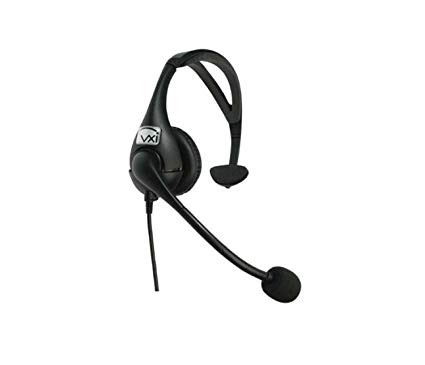 The BlueParrot VR12 is a rugged device built of high-impact plastic. It´s built to meet the demands of the high-noise, industrial environment.
The headset's microphone has advanced noise-canceling technology, so you´ll have no distortion when communicating important information on the job.
It also comes in a choice of three wearing styles to suit individual preference and is equipped with comfortable leatherette ear cushions.
Main features summarised:
Low distortion, noise-canceling microphone
Flex boom microphone with 270° swivel
36mm speaker for high-quality audio
Quick disconnect (QD)

The B350-XT boasts the industry's best noise canceling and sound quality in any headset. The headset blocks out 96 percent of background noise and provides up to 24 hours of talk time. You´ll never have difficulty communicating on your shift again.
Also included is multimedia streaming (Music, GPS directions, etc.) and flexible connection. As a result, you can use two cell phones or a phone and a PC at the same time.
Main features summarised
24 hours talk time, 500 hours standby time
96% extreme noise suppression
Multimedia streaming capabilities (music, GPS, Bluetooth)
Lightweight comfort for all day fit
On the road headsets
A long-time favorite amongst the professional truck driver. The following headset range is strong and stable enough for life on the road, wherever your journey may take you.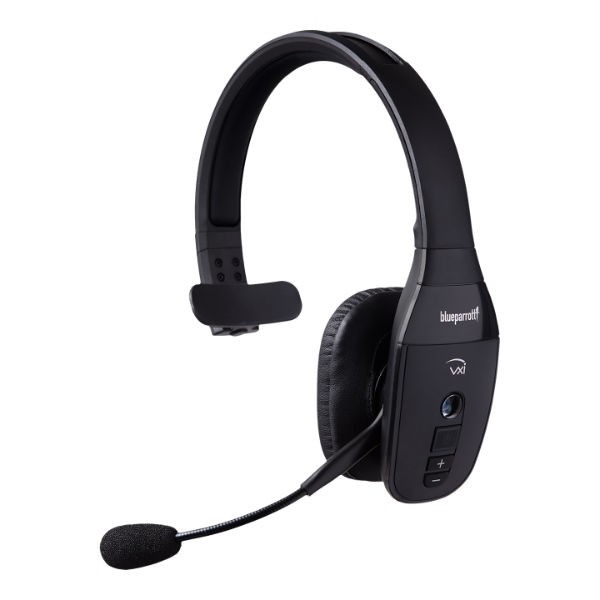 Introducing the Blue Parrot B450-XT a device engineered for superior calls in high-noise environments.
Customises the headset your way with the new hands-free Parrott Button.  Performed using the BlueParrott MySay phone app, this feature lets you program any feature (push to talk, voice memos, speed dial, etc.) with the simple press of a button. Long gone are the days of having to stop your vehicle to make calls.
Amongst the devices, a further list of extensive features includes a 300-foot wireless range, a 96 percent noise-canceling microphone, and big ear cushions with a padded providing you all day comfort for your journeys on the road.
Main features summarised
Block out 96% background noise
24 hours talk time, 500 hours standby time
Up to 300ft Bluetooth range
Hands-free voice control (VOX)

The BlueParrot C400-XT is a premium quality, convertible device for road warriors.
The C400 XT boasts an IP54 rating, providing protection against water and dust ingress.  This means you can perform essential duties from outside of your vehicle, without fear of your device being damaged.
Truck drivers are renowned for their long journeys on the road; the C400-XT caters to this.  With over 24 hours talk time and 96 percent noise cancellation, rest assured you can have quality calls all day long.
Another impressive feature is built in multimedia functionality, meaning you can blast out your tunes or receive guided GPS directions to get you from point A to point B.
Main features summarised
Block out 96% background noise.
IP54-rated for water and dust resistant.
Designed for every wearing need. 3 wearing styles included.
Multimedia streaming capabilities (music, GPS, Bluetooth)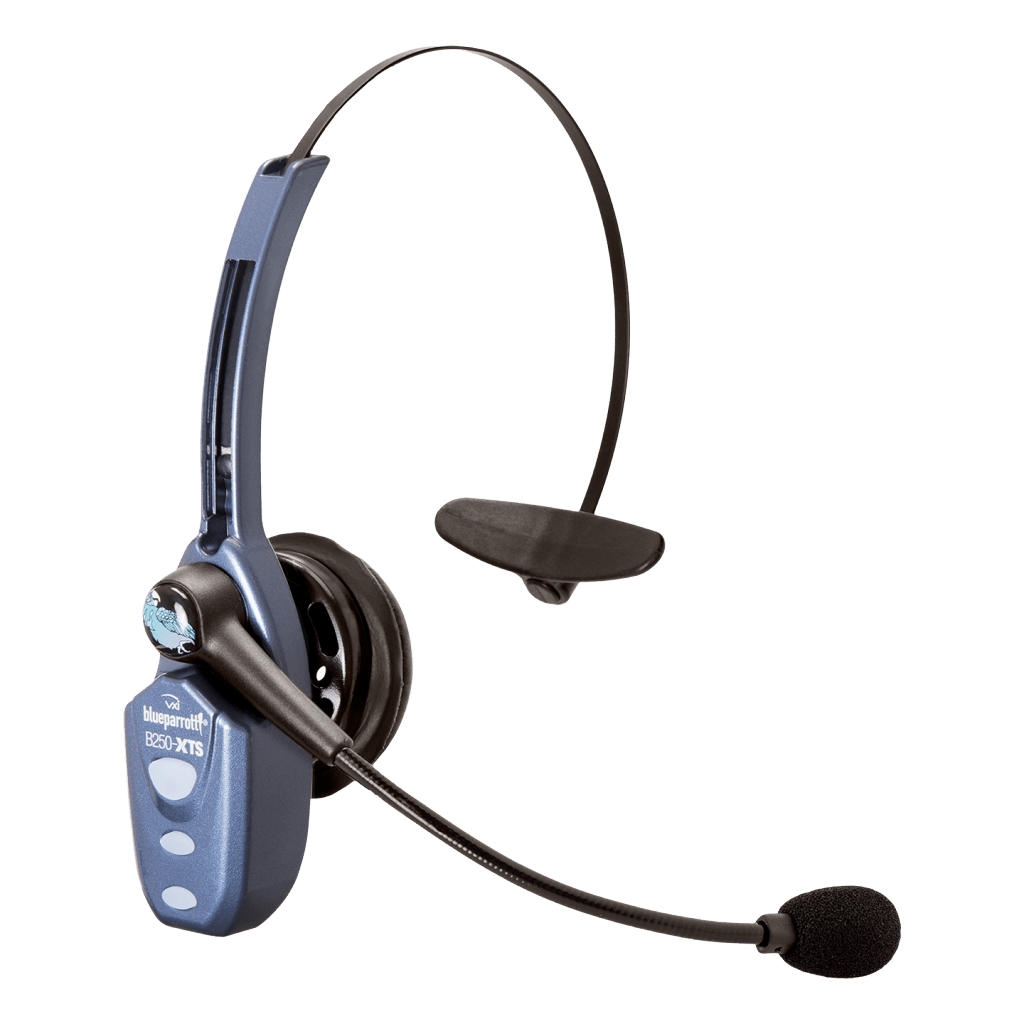 Despite being priced at a competitive cost of just £109.19, the BlueParrott B250-XTS has been widely regarded as the best Bluetooth headset for high-noise environments. It´s ideal for professional road users looking for great value for money
This remarkable headset features enhanced Xtreme Noise Suppression technology microphone, designed to effectively block out 95 percent of background noise. Disturbances from road and engine noise will be a thing of the past.
You´ll be sure to be able to communicate for the duration of your journey with the devices 20 hour talk time. There is even a voice prompt that announces when you´re running low on battery.
Main features summarised
Multiple device pairing and audio streaming
Block out 91% background noise
Over 20 hour talk time
Wideband HD voice and audio
Poly products are the No.1 choice for quality and affordability!
---
NEED EXPERT ADVICE?


Call us with your questions
0333 123 3050