REDEFINE YOUR WORKSPACE
Yealink is a global brand that specializes in video conferencing, voice communications and collaboration solutions with best-in-class quality, innovative technology, and user-friendly experience. The new Yealink headsets are certified for Microsoft Teams and come with a dedicated Teams button on the headset base to help you to connect to meetings.
Now it's just time to choose between a PC corded headset or a wireless DECT headset to fit your needs and work schedule.
With the new wireless DECT headsets, Yealink establishes itself as a UC terminal solution provider for business professionals. With their all-in-one devices you are now able to get rid of cables and declutter your workspace.
Yealink WH series is an ideal DECT wireless headset for providing the best wireless coverage in the office or at home, for excellent freedom of movement. It allows you to work seamlessly with all major UC platforms and natively integrate with Yealink IP phones.
Yealink provides headsets with crystal clear sound, with wideband technology and acoustic noise cancellation so you can talk and be heard clearly during a phone call or via videoconferencing. The built-in busylight on the headset indicates when you are on a call to reduce interruptions, while the optional busylight bar connects to the base through.
Ideal for remote calls, those headsets can also be used away from your desk, enjoying a larger workspace and improving the working experience.
The WH series propose different kind of products adapted to your working days: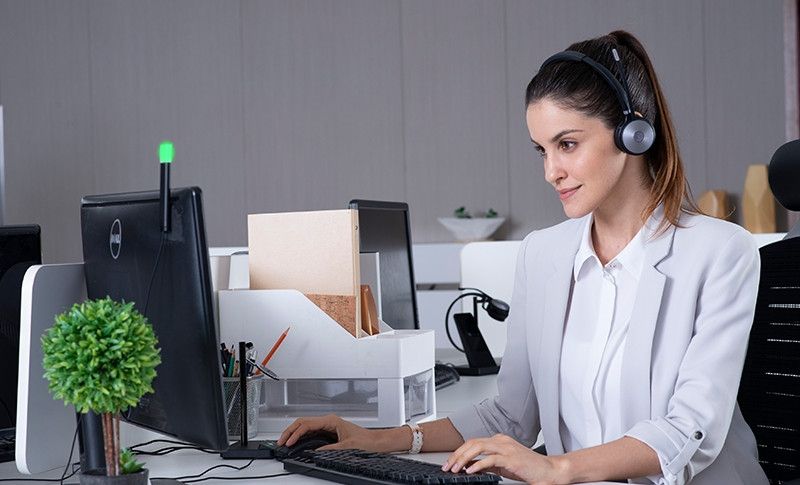 Yealink WH62 Mono & Yealink WH62 Duo : wireless headset for providing the best wireless coverage in the office or at home
Connection: USB (PC/ Yealink VoIP phone)
120m range: no loss of communication
Busylight to avoid interruptions
With docking station for wireless control
Compatible with all softphones on the market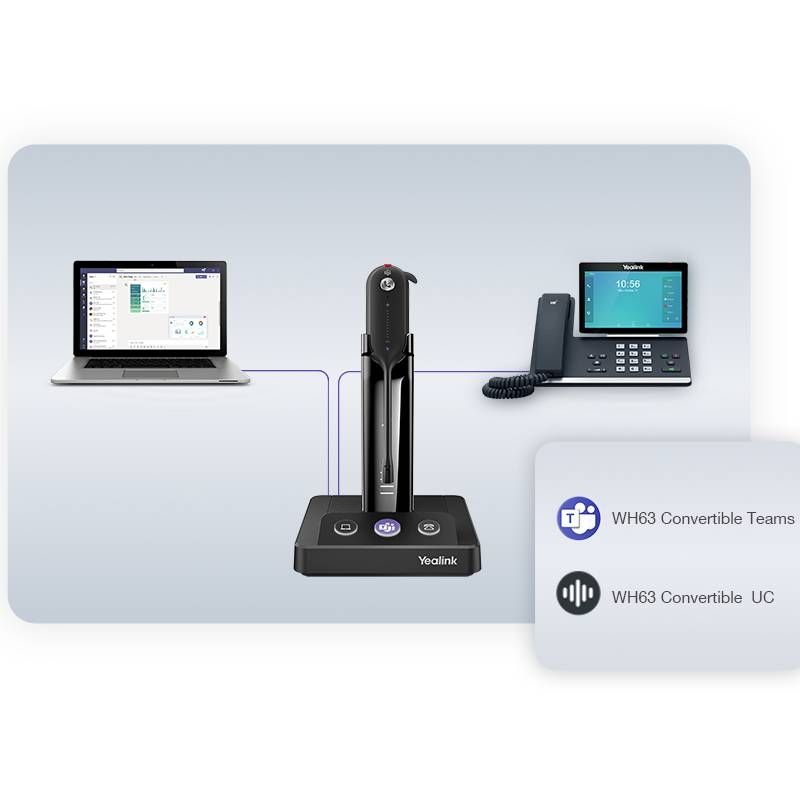 Yealink WH63 : convertible wireless headset that can be used as an earloop, headband or neckband
For PC/IP phone
Acoustic Shield
Range up to 120m: unrestricted
Connectivity: USB to PC and IP phone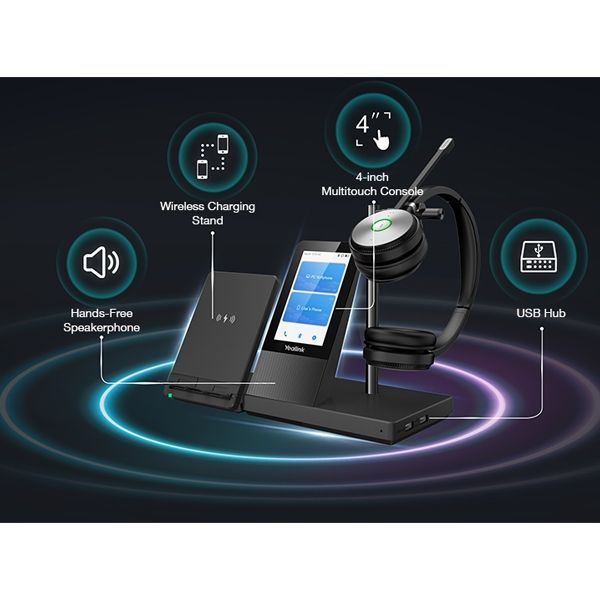 Yealink WH66 Mono & Yealink WH66 Duo: More than just a headset, it's a true workstation allowing you to control any call easily at the office.
HD quality audio
Equipped with a 4" colour touch screen
Optimised for Microsoft Teams
Charging stand for headset