Exposure to loud noise can cause irreversible damage to your hearing and once this damage has occurred there is no cure. This makes ear defenders not only highly important, but a legal requirement. But what should you be looking out for? Below we have arranged an ear defenders buying guide to help you select the right ones for your industry or business.
Noise hazard or industry
First of all, take into account the specific noise hazard. In the mining industry, for example, workers are at risk from very low frequencies.
Communication
In addition, decide whether you will need to communicate with your colleague whilst wearing ear defenders. Certain devices come with built-in radios or headsets/microphones and these are crucial for effective communication in environments with high levels of noise, without risking damage to your hearing.

Compatibility with protective equipment
You also need to ensure that the model you choose is compatible with other protective equipment, such as visors and hard hats. Most models come in neckband versions and hard hat versions that slot onto helmets.
Comfort
And once you know which level of protection you need, make sure that you choose a headset that you or your staff will find comfortable to wear. This can be an issue with people who have long hair or wear glasses and therefore you should consider trying before you buy.
Types
Passive – otherwise known as earmuffs, passive ear defenders simply block harmful levels of sound.
Active listening – use Noise Cancellation technology to actively cancel out noise. These are designed to protect your ears against continuous noise, for example in the aviation industry.
Ear defenders with built in microphone or radio – having a built-in microphone or radio allows for hands-free work and in turn a more efficient work environment.
---
Our recommendations
Active ear defenders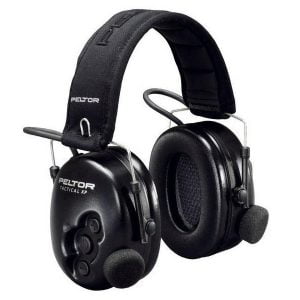 3M Peltor Tactical XP
Amplifies soft sounds and attenuates sudden loud noises
Active volume function with equaliser, balance and adjustable release time with low battery voice alerts
Hence it is ideal for: hunting, shooting, soldiers, police officers and construction sites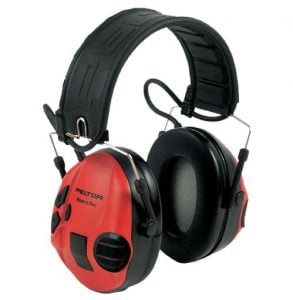 3M Peltor SportTac 
Amplify quieter sound and attenuation of sounds over 82 dB
Collapsible headband and voice guided menu function
Two-way radio compatible with auto turn-off and easy fold able function
Passive ear defenders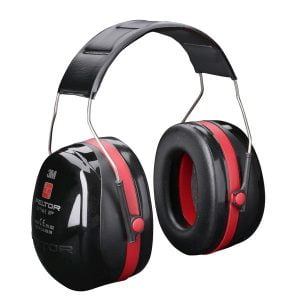 3M Peltor Optime III Ear Muffs
High attenuation ear protection – SNR 35dB
Double cup technology minimises resonance
Speech intelligibility and water resistant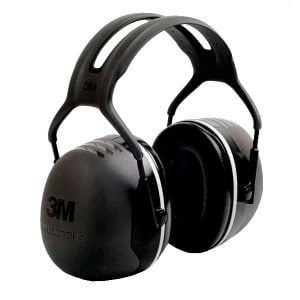 3M Peltor X5A 
3M's highest attenuation ear muffs – SNR 37dB
Specially formulated ear cup liners and electrically insulated wire headband
Soft wide cups that are very comfortable
Ear defenders with accessories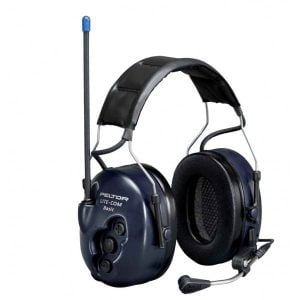 3M Peltor LiteCom Two-Way Radio Headset
32-33dB attenuation
Built-in PMR446 radio with PTT on ear cup
Noise cancelling microphone, 8 channels and 38 sub-channels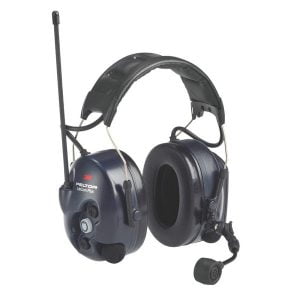 3M Peltor LiteCom Plus Two-Way Radio Headset
33-34dB attenuation with built-in PMR446 radio
Level dependent function amplifies ambient sounds
Noise cancelling microphone
For a more comprehensive guide on noise levels in decibels, take a look at our article.
For our fully comprehensive ear defenders buying guide, click below:
Visit the Onedirect website to view our range of ear defenders.
If you would prefer to speak to one of our experts, call us for free on 0333 123 3050 Monday to Friday, 8.30am-5.30pm