April 27th is International Noise Awareness Day. The Centre for Hearing and Communication has been celebrating this event since 1996. Its aim is to raise awareness of the risks of noise to hearing loss and its impact on our health. In fact, noise is one of the most underestimated issues in the world of work. Each year, millions of people suffer permanent and non-permanent damage that could have been avoided by taking small steps.
Noise awarenes: Did you know?
Today, more than 465 million people worldwide are living with moderate to severe hearing loss as a result of noise. This alarming number is why raising awareness is so important. While it is true that noise exposure can damage the hearing of all people, it is the 12-35 age group that suffers the most. More and more trade unions and governments are pushing to raise awareness of the issue. Despite these campaigns, the recreational sector seems to be neglected. The WHO estimates that more than 1 billion young people are overexposed to possible damage because of leisure time habits (discos, festivals, etc).
The EEA report on noise pollution:
The second EEA (European Environment Agency) Report highlights alarming problems for the continents health. This 2020 report shows that under normal circumstances, exposure to environmental noise such as that of road traffic has a negative impact on people's health. As much as 20% of Europe's population (100 million people) experience expsoure to harmful noise. The majority of this harmful exposure is long term without adequate awareness of possible damage. To date, the ultimate problem lies in the fact that targets to tackle this noise pollution have not been met by the legislator. This lack of progress has lead to a need for citizens to act independently.
How much is too much?
In today's world, where noise has almost become a given, we often find ourselves working in very noisy environments. More often than not, we do not take adequate precautions to save our hearing. In fact, exposure to high levels of noise for long periods can cause irreversible damage to our hearing. For this reason, the European Union has enacted a new law. It is now compulsory to wear ear defenders if you are exposed to high noise levels (above 80 dB) daily.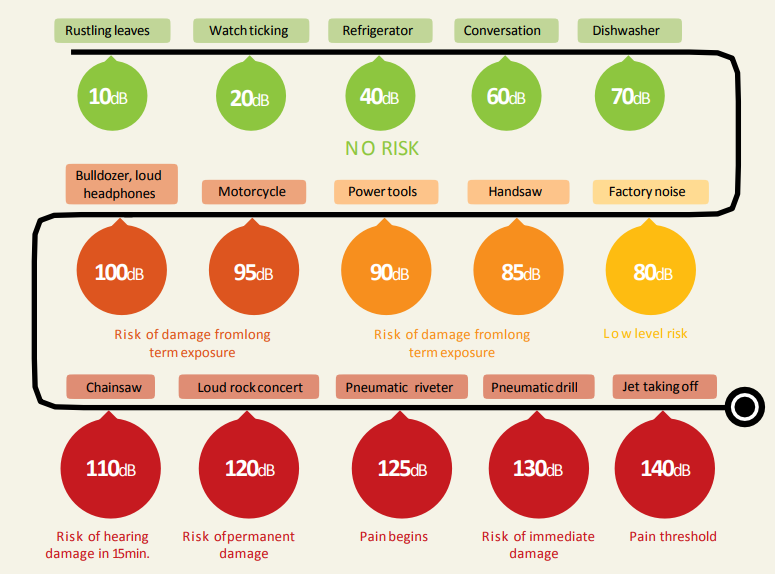 If you work in an environment where noise levels exceed 85 dB, we recommend that you read our special report on ear defenders
Noise cancellation within the office:
If you are now conscious of the importance of noise protection, then a noise cancelling headset is something worth investing in, particularly for your work and leisure life.
When it comes to noise cancellation, there is two different types: active and passive.
*Passive noise cancellation
Passive noise cancellation refers to headphones that do not use any power supply. In fact, protection is provided solely by the materials that make up the device, allowing more or less effective filtering.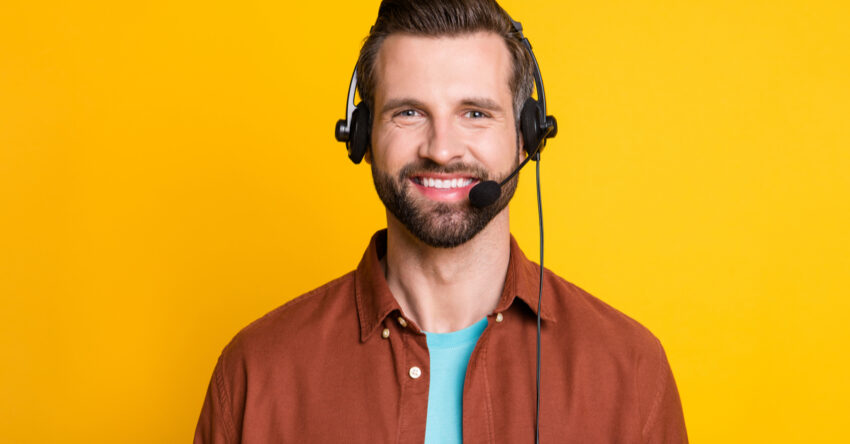 *Active noise cancellation

Also known as ANC, this is a technology based on the recognition of ambient noise by microphones built into the device. The microphone picks up the noise and sends it to the processor, which creates equal and opposite frequencies to counteract it. Active noise cancelling headsets are widely used in the working world, especially among salespeople and call centres. The ability to isolate yourself from the outside world allows for better communication and improved performance. An example would be the Poly Blackwire 8225 USB-A Teams headset or the new Plantronics Voyager 8200 UC headset.
Conclusions
Let's not wait for International Noise Awareness Day to act. Noise damage permanently alters our well-being, which directly impacts our daily lives and relationships. Prevent this damage with a healthy lifestyle and work environment.
Explore our full range of noise cancelling headsets to suit your environment here
"Protect your hearing, protect your health"