About Motorola 
Licensed, professional two-way radios have revolutionized communications for decades, and continue to empower millions of people today. From hotels all the way to construction sites, licensed radios are associated with reliability, durability, and convenience.
The company Motorola are pioneers in the licensed radio industry. They offer a wide selection of devices and infrastructure so every user can find the right radio to fit their criteria. To provide you some guidance, below we have compiled a list of the best licensed Motorola walkie talkies currently on the market.
Easy to use and with an impressive price tag. The licensed Motorola DP1400 combines hybrid analogue and digital technology to effectively connect your workforce.
Fully compatible with the Motorola MOTOTRBO portfolio of two-way radios. The Motorola DP1400 has superior audio quality, IP54 rated protection against dust and splashes and superb battery life (14.5 in analogue, 18.5 in digital)
Other features you´ll love:
✔Compatibility with Radio Management suite
✔Dual capacity direct mode
✔Transmit interrupt capability.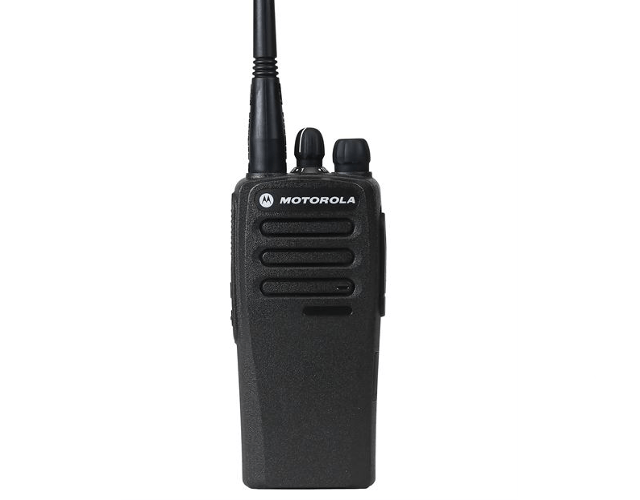 The Motorola SL1600 very high frequency (VHF) provides reliable push-to-talk communication for the mobile, everyday user in an ultra-slim and rugged profile.
The SL1600 is built to last. IP54 rated for dust and water resistance, it can be used even in harsh environments.
The Shatterproof Active View display uses hidden LED lighting to communicate channel, radio, and volume information crisply in both daytime and night-time situations.
Other features you´ll love
✔VHF walkie talkie with analog / digital license
✔Voice announcements
✔Ultra slim- only 22mm thick for easy portability

Versatile and powerful, the Motorola DP4800e Ultra high frequency (UHF) combines the best of two-way radio functionality with the latest digital technology.
The DP4800 has audio beyond expectations. With Intelligent Audio, the radio volume automatically adjusts to compensate for background noise. workers don't have to adjust their radio volume to avoid missing a call in loud situations.
If your workforce needs expanded capacity and coverage, help is at hand. IP Site Connect helps to dramatically improve customer service and productivity by using the Internet to extend coverage.
Other features you´ll love
✔Battery life: Up to 28.5 hours (digital) / Up to 21 hours (analogue)
✔VOX function
✔5-line colour screen and full keyboard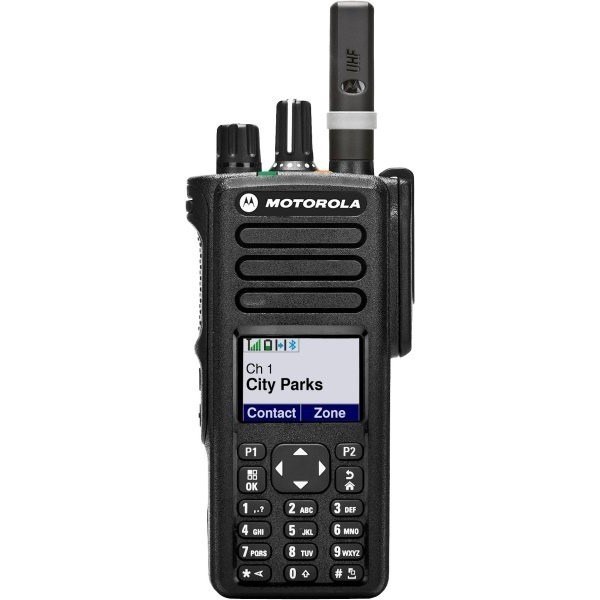 Next on our list is the CLK446 two-way radio. It´s a sleek device that clicks with your professional image and environment. Incredibly versatile, lightweight and comfortable to wear, it is unlike any portable radio you've used before.
At only 98 mm long and 13.5 mm thick, all-day comfort and versatility is kept in mind with this device. The antenna is integrated into the body of the radio to reduce bulk and keep the profile sleek.
In addition, the voice announcement feature guides you nimbly through the menu when you are unable to view the radio display.
Other features you´ll love
✔Auto power off
✔9-hour battery life
✔20 Channels

Certified by ATEX, the Motorola DP4801 provides protection for workers exposed regularly to dangerous environments.
In dangerous work situations, emergency features are key. Placed at the top of this device is an emergency orange button. This can be programmed to send an alert to a supervisor or dispatcher.
Also included is an integrated GPS to located mobile workers, and text messaging.  This is particularly useful when communication needs to be delivered without interrupting workers or guests.
Other features you´ll love
✔5 programmable side buttons
✔Privacy features
✔Digital portable with 1000 channels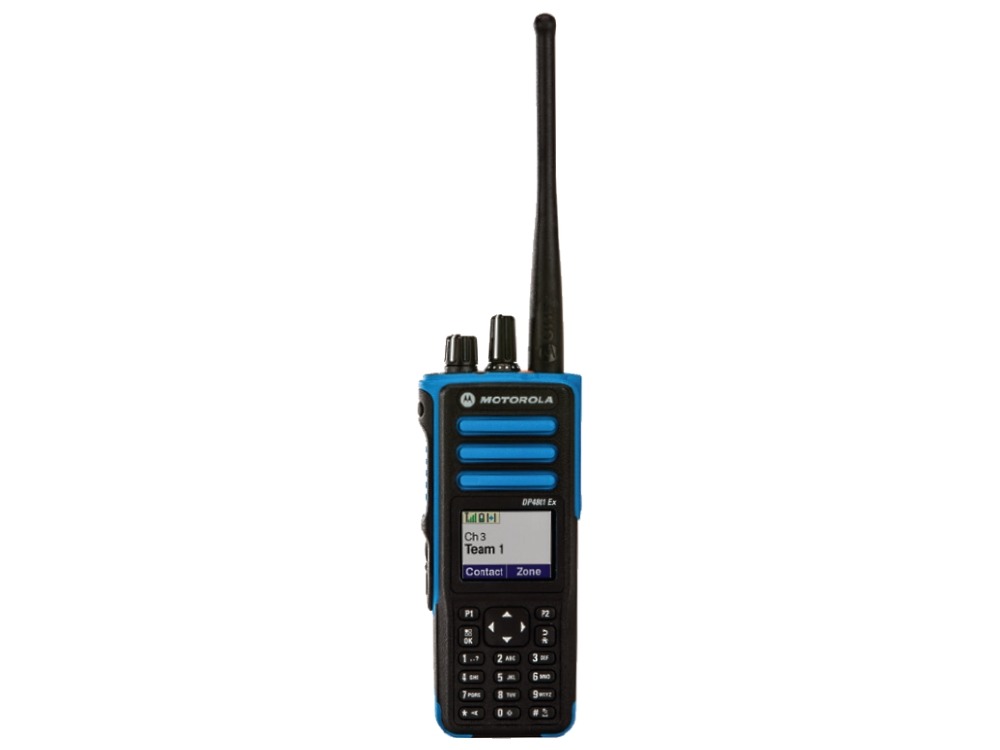 6. Motorola GP344 (product coming soon)
An innovative addition to the Motorola licensed series is the Motorola GP344. This pocket-sized device is a third smaller and lighter than its predecessors. Its size and weight make it particularly suitable for customer-facing environments, where discreteness is required.
A unique feature for this device is Low-Level Expansion. This figure allows further improvements in audio quality by reducing noise usually heard during pauses in conversation. Ideal for background noise from customers.
Other useful tools include call forwarding. This allows calls to be forwarded to another radio user if you are unable to answer your calls personally. If you find yourself getting into trouble at work you can send an emergency signal out.
Other features you´ll love
✔IP54 protected
✔Up to 16 channels
✔Adjustable power levels to extend battery life.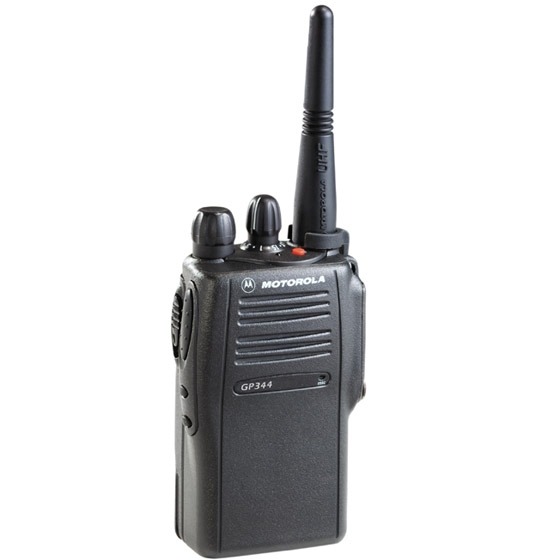 The Motorola EVX-S24 is a compact and lightweight radio that allows your team to be comfortable in any situation.
You can wear the radio on a belt, tucked away in a pocket or clipped to a lapel.  It´s perfect for industries such as hospitality, education and retails where convenience and size are a priority.
In the workplace, clear communication is key. With the EVX-S24, you can assign a unique ID for individuals to call or send text messages. There´s also a transmission interrupt feature, which allows an operator to halt or "interrupt" any current transmission, in favor of a priority message
Other features you´ll love
✔IP67 dustproof and water submersible
✔ Noise and static elimination
✔Operates in both digital and analogue.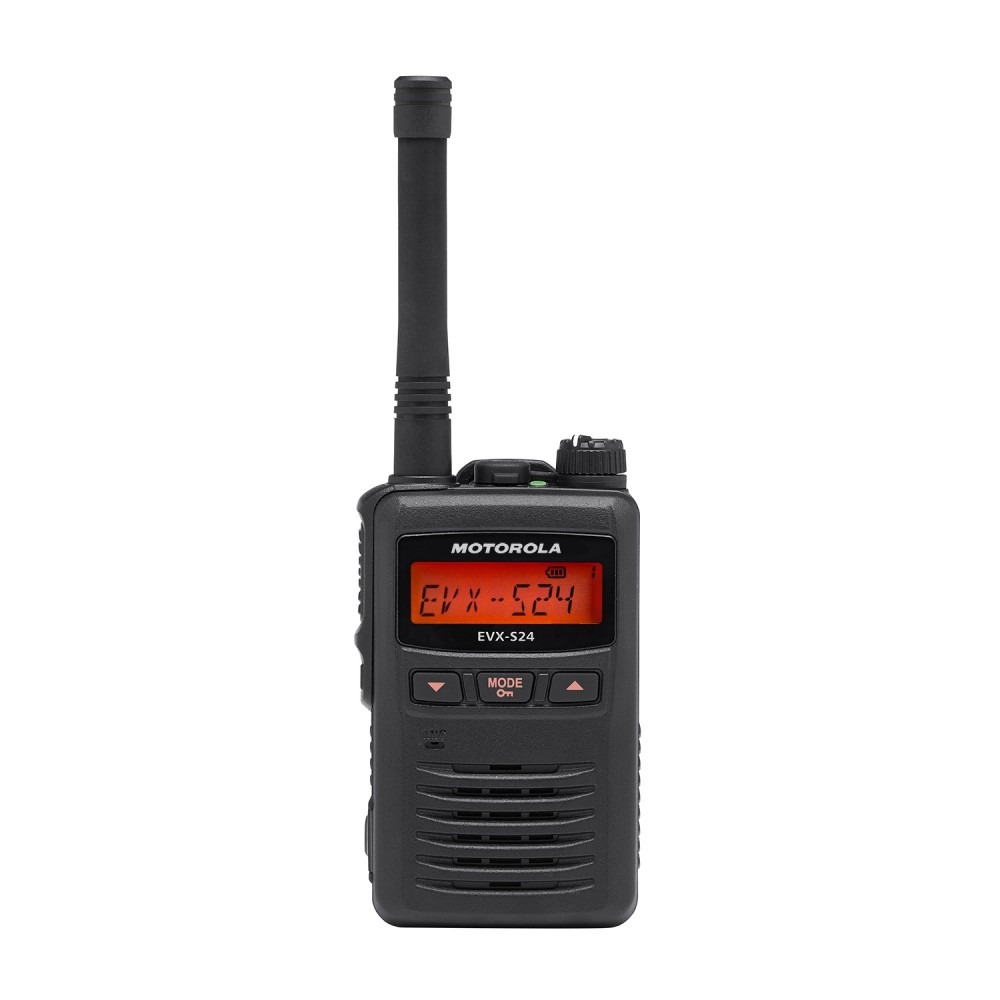 Built for heavy-duty use, the VX-454 two-way radio maximizes worker uptime with expanded safety applications and convenient built-in features.
If you work in a tough environment then this two-way radio is the choice for you. The VX 454 radio conforms to military standards. It also has IP57 ingress protection standard for water resistance when the radio is submerged up to 3 feet for up to 30 minutes.
An impressive tool include is an Auto-Range Transpond System, which sends an alert when you and another ARTS-equipped station are within range of each other.
Other features you´ll love
✔Rotary selector with 16 positions
✔ 3 programmable keys
✔Energy saving mode feature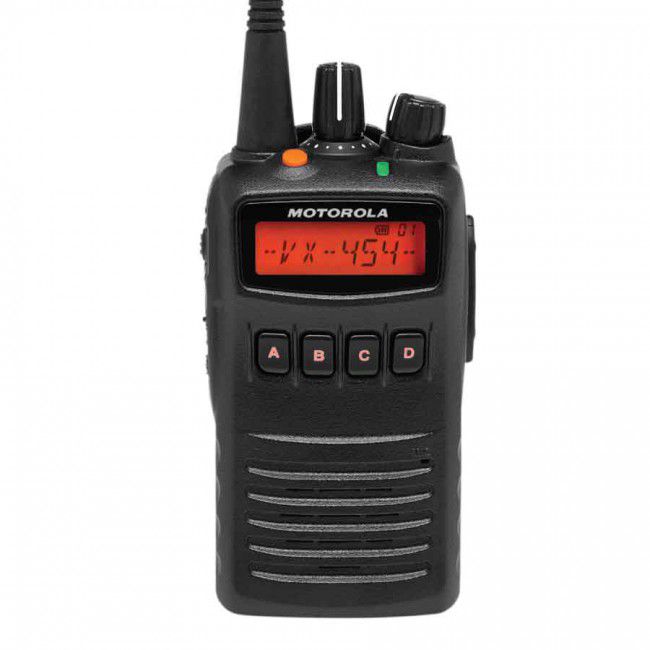 The Motorola DP2600E is currently on offer for £383.99 including VAT (16 percent off) . Whether you are monitoring supply needs on a manufacturing line or reporting an incident on a construction site, this device will keep you and your employees connected and safe.
This radio comes with an IP55 rating for protection against dust and water and comes in the choice of UHF or VHF. The device also Operates in both analogue and digital modes. Features such as the dynamic mixed mode repeater streamlines automatic switching between analogue and digital calls
With Intelligent Audio, the radio volume automatically adjusts to compensate for background noise so workers don't have to adjust their radio volume to avoid missing a call in loud situations
Other features you´ll love
✔Programmable emergency button
✔ 3 programmable keys
✔Energy saving mode feature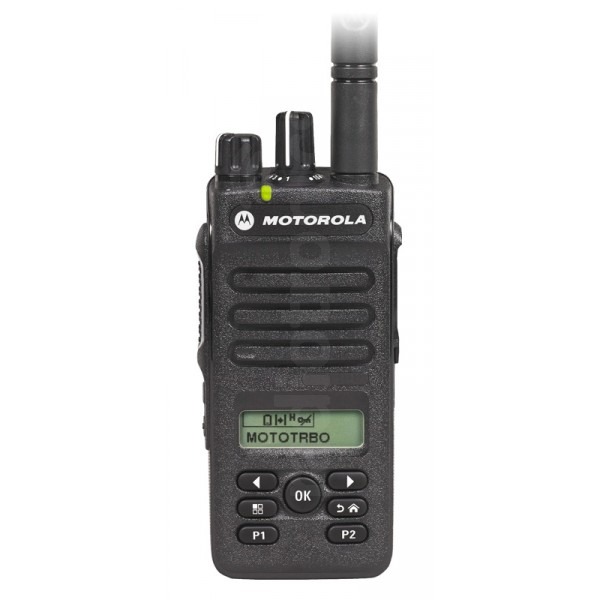 Our final pick on the list is the SL4010e, designed to make you smarter, better connected and more productive on the job. It is intended for managers who need complete control.
Be more productive on your workday. The voice announcement and text-to-speech features allow you to monitor radio settings and text communications hands-free, and sophisticated scan functions keep you in touch with many teams at once.
Powerful audio and advanced noise cancellation ensure your call is heard, even in noisy environments, and 280-character text messaging simplifies complex communications. Integrated Wi-Fi enables remote software updates.
Other features you´ll love
✔Bluetooth 4.0
✔Indoor location tracking
✔Increased transmitter power for a greater range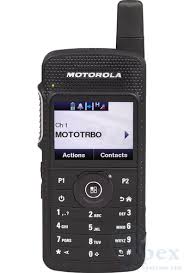 Motorola are the No.1 choice for quality and affordability
---
NEED EXPERT ADVICE?


Call us with your questions
0333 123 3050