Perfect for harsh environments and general outdoor use, rugged mobile phones are a great choice for situations where you require a robust and even a waterproof mobile phone! Top quality rugged phones are equipped with the standard mobile telephony features along with extra features to ensure they are protected from the toughest environments. Thus, Blackview has rapidly become one of the most respected producers of rugged phones globally, with the strict idea that high-quality technology does not need to cost a fortune. Quality and experience are the two words that can adequately describe this fast moving company, with every single device in their range being rigorously trialled and tested to provide the best final product possible.
Therefore, we have compiled a small list, in no particular order, of some of our favourite Blackview rugged mobile phones.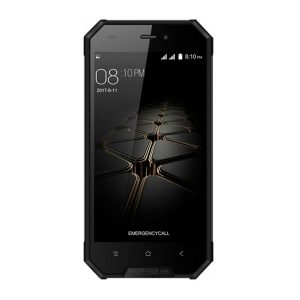 The Blackview BV4000 is an ultra-rugged smartphone with a robust design, equipped with advanced telephony features. With an IP68 rating, the BV4000 is dust and water resistant as well as drop/ shockproof.
The double color molding process and special material handling make up the structure of this smartphone, metal sidebars make it difficult to damage! The Blackviews 4.7″ HD Corning Gorilla Glass 3 screen is completely scratch proof and can be seen visibly in direct sunlight, perfect if you're often working outdoors. The BV4000 can be used not only for work but for leisure use.
WHY YOU'LL LOVE IT
3680 mAh battery, enjoy up to 18.5 hours talk time
7″ HD corning Gorilla Glass 3 screen
Double colour moulding process
0MP rear camera for capturing unforgettable moments.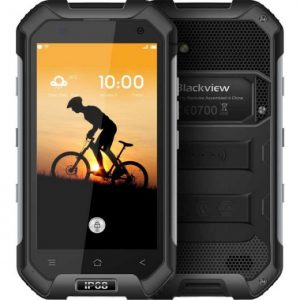 The BV6000 is one of the best-selling models of the Blackview brand, with a low price and good technical features. The battery runtime is incredible and offers you the certainty that you can work for a whole day without having to charge the phone.
The telephone can be used for calls for 24 hours and stay in standby mode for up to an unbelievable 21 days. The 4.7″ screen can withstand a lot of pressure, due to the Corning Gorilla Glass 3 and with a rating of IP68 certified; the BV6000 has the highest level of protection against dust and water immersion.
The Quad-Core 2.0 GHz processor in combination with the powerful 3 GB RAM ensures that the smartphone is super-fast. There is no need to choose, perform as many tasks as you want, all at once.
WHY YOU'LL LOVE IT
IP68 certified: resistant to immersion, shock and dust
Powerful thanks to the quad-core MT6735 1.3 GHz processor
Smartphone with 4G LTE and dual SIM
Android 7.0 Nougat operating system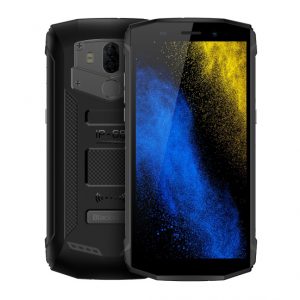 The Blackview BV5800S is built for the extreme, perfect for those working in the toughest environments. Along with the standard telephony features, such as calling, SMS and an HD camera, this smartphone is equipped with added features making it stand out from others on the market.
With an IP68 rating, the BV5800S is completely dust/waterproof and can be submerged in up to 1.5 meters of water for 2 hours without suffering any damage. A 5.5″ HD Gorilla Glass 3 screen offers a crisp and clear visual experience whilst still being damage resistant.
The BV5800S has an integrated 4G LTE network, allowing you to stay connected no matter where you are. Finally, with dual SIM functionality, you can separate your work and private life, perfect for those who often travel abroad.
WHY YOU'LL LOVE IT
Fingerprint unlocking
5″ Gorilla Glass 3 screen
Large battery, up to 40 hours talk-time and 38 days stand-by-time.
16MP rear camera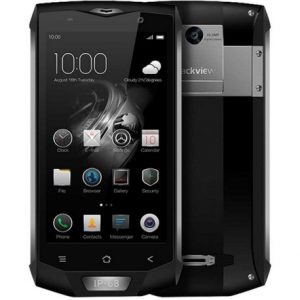 The Blackview BV8000 Pro is an extremely fast, durable, easy to use and rugged mobile phone. The BV8000 is certified to the IP68 standard and is resistant to bad weather, dust particles and temporary immersion in water.
The Octo-Core Helio P25 2.6GHz processor in combination with the powerful 6GB RAM ensures that the smartphone is extremely fast and can multi-task. The Android 8.0 operating system gives you access to a variety of applications that help you optimize your smartphone.
The battery life is incredible and gives you the possibility to work for an entire day without having to recharge your mobile phone. The phone can be used for 28 hours to make calls and lasts up to 28 days in standby mode. The smartphone supports an OTG connection, ideal for data transfer and charge transfer.
WHY YOU'LL LOVE IT:
Android 8.0 Oreo Operating system
Full HD 5.0″ screen
Large storage capacity: Up to 320 GB, 6 GB RAM
Octo-Core Helio P25 2.6GHz processor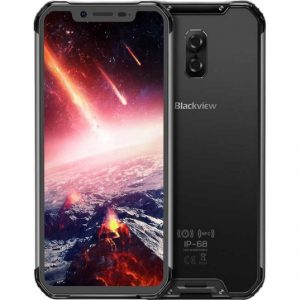 The Blackview BV9600 Pro is one of the most powerful smartphones in the entire Blackview range; it is fast, durable and offers many options. The 6.21″ screen is incredibly sturdy thanks to the Corning Gorilla Glass 5, which is protected against, among other things, scratches and explosions. It is robust and also offers protection against total immersion.
Furthermore, the BV9600 Pro has the MIL-STD-810G and IP69K certifications, so you are assured of optimum sturdiness. The Octo-Core Helio P60 MT6771 2.0GHz processor in combination with the powerful 6GB RAM ensures that the smartphone is extremely fast. GPS, compass, barometer, accelerometer, brightness sensor, proximity sensor and gyroscope function will help you in your daily life and at work.
The powerful 5880 mAh battery offers 40 hours of talk time, 33 days in standby, and up to 54 hours of music listening, allowing you to always be available.
WHY YOU'LL LOVE IT:
Smartphone 4G LTE dual SIM
Large capacity: up to 256 GB, 6 GB RAM
Android 8.1 Oreo operating system
21″ AMOLED screen 19:9
Onedirect products are the No.1 choice for quality and affordability!
---
NEED EXPERT ADVICE?


Call us with your questions
0333 123 3050