Make sure you purchase the best Rugged Mobile Phone your construction business.
In the construction industry, communication is essential. Thankfully, with a range of high-quality tough mobile phones for construction on the market, cost-effective solutions are right at your fingertips. We have selected the robust mobile phones below as being perfect for reliable communication while withstanding the demands of the construction industry.

The Fonerange Rugged SOS is a robust mobile phone, designed for use in difficult or challenging environments, equipped with all the features you would expect from a mobile phone. It is IP67 rated, meaning that it is impervious to dust and micro particles, and will function normally even after submersion in up to 1m of water for 30 minutes. Additionally, the robust casing means that it can withstand a limited amount of drops and shock, ensuring that it will endure the hazards of even the most hostile environments.
This QuadBand phone is enabled with Dual SIM functionality, allowing the user to use two SIM cards simultaneously. It is the ideal function for those juggling both a personal and professional mobile phone, or for those who travel frequently between two or more countries. The 2″ backlit LCD screen and large buttons with clear, large character display ensure that the user can effectively and efficiently work this mobile phone, even when wearing gloves or during periods of low light levels. Additionally, the vibration and mute modes are ideal if the user needs to be discreet.
WHY YOU'LL LOVE IT:
Dedicated SOS Button
3 MP Camera
Standby time 360 hours, Talk time 9 hours
2″ backlit LCD screen
The Caterpillar CAT S60 is an evolutionary tough smartphone with an IP68 rating. The new device from CAT offers a number of standout features that set it apart from the existing phones in the rugged Smartphone market.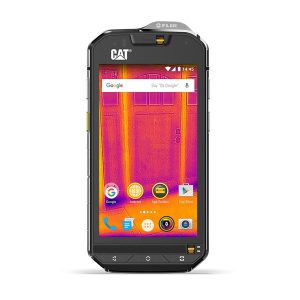 It is fitted with a thermal camera, designed by FLIR, the world leader in thermal image technology. The thermal camera is the particularly useful for those working in construction, outdoor sports and the emergency services.
The CAT S60 is also water resistant; it can
be submerged in up to five metres of water for one hour with the camera still functioning underwater.
Not only is the CAT S60 a sophisticated Smartphone, it is also extremely resilient. It has a military rating of 810G and can be dropped from a height of 1.8 metres.
The device is fitted with Gorilla Glass 4, a highly durable type of glass designed to withstand drops, dust and water submersion.
The brightness and contrast of the screen can also be adjusted in order to provide clear visibility during broad daylight.
WHY YOU'LL LOVE IT:
Android 6.0 Marshmallow
Thermal Camera
Audio quality (>105 dB)
Military Spec 810G
4.7″ HD touch screen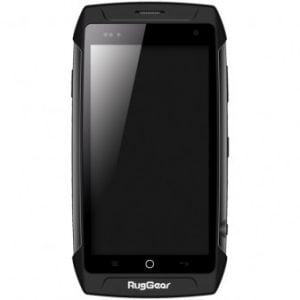 The RugGear RG730 4G Robust Smartphone is a powerful, state-of-the-art, water and dust resistant 4G Android smartphone with military standard toughness. Boasting IP68 water resistance, this sturdy smartphone is waterproof for 30 minutes in up to 2 metres deep water, as well as being protected against dust ingress. Its screen is made of Gorilla Glass 3, so it will withstand even the strongest of knocks, including drops from up to 2 metres. Extreme environments should not cause this mobile any problems either, given its impressive operation range from -20°c to 60°c. The evident robustness of this phone is certified by an 810G Military Standard rating, meaning it has passed tests in extreme temperatures, barometric pressure, chemicals and vibration.
This smartphone is just as functional as it is robust. 4G capability provides you with super-fast internet connection on the go, while GPS will help you keep your bearings. Android 5.0 Lollipop provides a slick operating system and access to the Google Play store, where you will find an array of useful apps to add to your device. Bluetooth, WiFi and Near Field Communication connectivity further boost your options in terms of wirelessly connecting the RG730 to other devices and networks. Even charging can be done wirelessly, with QI standard wireless charging. Finally, the expandable memory capacity of up to 64 GB will help you to make the most of the 13 MP rear and 5 MP front cameras, as you will always have enough space for your photos and videos.
WHY YOU'LL LOVE IT:
Android 5.0 Lollipop
4G Capable
For use with gloves
13 MP rear camera, 5 MP front camera
5 inch HD Bright-View Gorilla Glass 3
If you work in a challenging environment, or enjoy extreme sport or activities, the myPhone Hammer Axe PRO Tough Smartphone could be for you. It features a durable cover, waterproof sockets, and a display which is reinforced with Gorilla Glass 3. It has an IP68 certificate, which is the best ingress protection level that can be awarded. Rest assumed the Axe PRO will be a great companion for you work or leisure activities, and will be able to survive whatever it's put through.
Despite having a strong and sturdy design, the Axe PRO is sleek, and benefits from a stunning 5.5 inch display with 1920 x 1080 px resolution. The display has two different coatings, which means that you can use your phone while wearing gloves, or with wet hands. You will be able to enjoy bright and vivid colours, as well as perfect viewing angles, which are guaranteed by the in-phone switching system.
The Hammer Axe PRO 2GHz processor is ultra-efficient, and with Octa-Core Helia 10, and the support of 4 GB of RAM, your phone will be smooth at operating without wasting any power. You'll be able to open apps quickly, watch films, and listen to music without delay. With 64GB of internal storage you will be able to have all your most important data stored, so you can use it on the go. The Android 6.0 Marshmallow also gives you unique efficiency, reduces energy waste, and gives you access to a great selection of games and apps to personalise your device.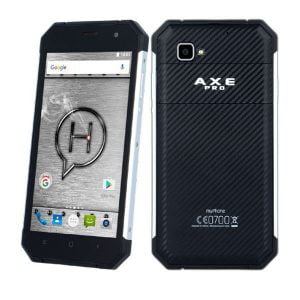 WHY YOU'LL LOVE IT:
Dual SIM
Android 6.0 Marshmallow
13MP Camera
Full HD 5.5" IPS display
Third Generation Gorilla Glass
The JCB Tradesman 2 is a shock proof, drop proof, waterproof and dust proof tough mobile phone, which can withstand drops from 1.5m and immersion in water for up to 30 minutes without incurring damage. This is the perfect mobile phone for tradesmen or anyone working in an industrial enviroment. The Tradesman 2 can cope with temperatures from as low as -20ªC  up to 55ªC and features a built-in torch and VGA camera, so you don't have to compromise on top features. The JCB Tradesman 2 allows you to connect via Buetooth to any other Bluetooth-enabled device and listen to FM radio or MP3 files.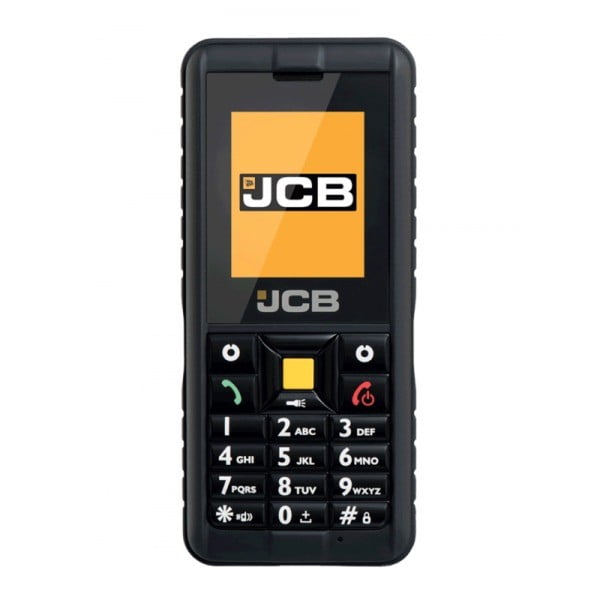 WHY YOU'LL LOVE IT:
Bluetooth 2.1
Talk time: 180mins
Standby time: 130hrs
MP3 and FM Radio
VGA Camera
To see our full range of TOP ROBUST MOBILE PHONES FOR CONSTRUCTION, click here