What is Skype for Business?
There's a few things that we should explain before giving you our recommendations for Skype for Business telephones. First things first, we should give you an introduction to Skype itself. Skype for business is effectively a re-branding of Microsoft Lync. It offers presence, instant messaging, voice and video calls, desktop sharing, and more, all secure and simple between companies.
Skype for Business contains the contact details of your colleagues; from the office, or further afield. Its easy to contact and communicate with people all over the world, as if you were in the same place. You can also use productivity features, such as the virtual whiteboard, and PowerPoint slide collaboration.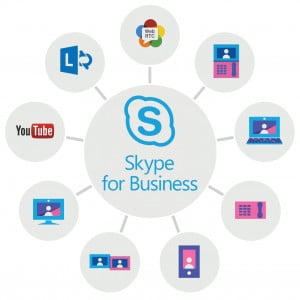 What can I do with it?
There's a lot that you can do with Skype for Business. With these features, you can improve group productivity, and stay connected as an office or company team. Here are some of the features which you can use:
Enjoy instant messaging with your work colleagues who also use the business program, as well as your personal contacts using the regular version.
Have 'face to face' meetings using voice and video calling capabilities.
Share your work on the virtual whiteboard or share applications or screens over the Skype program.
Forward, transfer, and delegate calls via the application.
Access presence information for users, letting you see at a glance whether they are on the phone, in a meeting or away from their desk.
Can I call my regular Skype contacts?
Of course! You'll be able to place calls to your regular Skype contacts as well as your business colleagues. You'll also be able to browse through the directory to find contacts.
Is it secure to use?
In terms of security, this version of Skype is a bit more advanced. You can choose one of two ways to install the program, and both ensure high level security for users. The first way to install it is to install it into the business' servers. This is 'one premises' installation and means that calls never leave the organisation, and as such, are secure. The second mode of installation is to pay someone to host the server software for your business, using your Office 365 subscription. A 'hosted' network means that your network is separate from the normal Skype network, and so is extremely secure.
Choosing a telephone to use with Skype
The application supports desktop phones for users that want to have a traditional phone experience alongside Skype. There is a range of certified telephones, which are guaranteed to work flawlessly with the system. Microsoft has worked with telephone providers such as Polycom and Yealink to develop a range of phones for the Office 365 and Skype servers.
Even though there's quite a range of enabled equipment, Onedirect recommends the Polycom VVX series telephones. Have a look and see why you should choose them to complete your Skype for Business communications.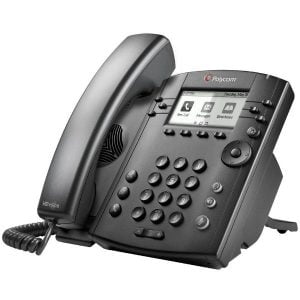 Why you'll love it:
Up to 6 SIP accounts
PoE (Power over Ethernet)
2 Gigabit Ethernet Ports
HD Voice
RJ9 Headset Port
4-way navigation keys
Supports VVX Key Expansion Modules
Ref: POVVX311MS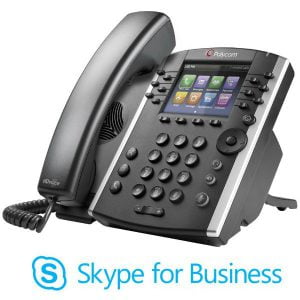 Why you'll love it:
VoIP Desktop Phone with colour LCD screen
12 lines
HD Voice and Full Duplex Speakerphone
PoE
2 Gigabit Ethernet ports
RJ9 headset jack
Ref: POVVX411MS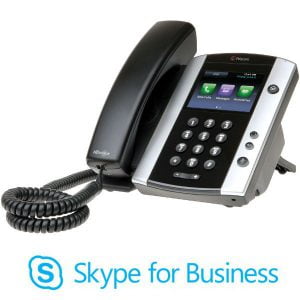 Why you'll love it:
Professional VoIP Desktop Phone
12 lines
3.5″ touchscreen display
HD Voice & full duplex speakerphone
2 Gigabit ethernet ports
Ref: POVVX501MS
Still not sure which Skype compatible telephone is for you? Have a look at our full range at onedirect.co.uk or call our experts for advice on
0333 123 3050

!