It is important to distinguish between the common usage of two way radios devices such as those used by children and those which are regularly used in the field such among those in the armed forces and licensed hunters. In environments home to expansive vegetation, potentially adverse weather conditions and widely spaced distances the need to have a long range two way radio could not be more important. Furthermore, they may also include features relating to discretion such as privacy codes and the ability to block out radio signals. As such in this article we will take a look at the reasons why hunters in 2018 should opt for a two way radio with the best range possible.
How to choose Two-way radios for hunting?
Here we´ll discuss a few important features hunters need consider when buying:
1. Range
Perhaps the most important feature of all when considering which radio to purchase for yourself or your hunting party is considering the potential distance your radio signal will be able to carry.  This should be especially important for hunters as it is more than likely that your hunting group will be dispersed across a wide tract of area.  For the best possible hunting experience it will be worth investing in a radio which will perform the best across long distances and which will be suited for most likely a woodland environment. Your radio will measure range in km, as such the concept of range and which two way radio will best suit your activities is an easily understood concept.
2. Frequency

An equally important feature which any hunter needs to consider before purchasing their radio would be the type of radio frequency that would best suit their activities, UK-based radios can operate on one of two frequencies; Ultra High Frequency (UHF) and Very High Frequency (VHF). As they operate quite differently and are suited for different environments it is important to distinguish between them.
For instance Ultra-High Frequency (UHF) radios will operate on frequencies ranging between 400 to 512 MHz. As the frequency of UHF waves are greater than those of VHF (as shown on this image) , they are able to penetrate through solid objects and any potential obstacles, therefore transmitting a signal despite the existence of nearby obstructions.
Thus, UHF radios are mostly used in urban, built-up environments as well as indoors since the frequency of the waves they emit typically work better in such locations .
On the other hand, Very High Frequency (VHF) can operate between 136MHZ to 174MHz.  They emit longer radio waves and these remain closer to the surface; therefore, they are able cover a greater distance. VHF radios work best when there is a clear line of sight from radio to radio and with very little obstruction.
This feature makes them ideal for using in large, open spaces such as on golf courses, open fields and in maritime environments.
In this way we can clearly differentiate between their optimal places of usage. With this key information understood, moving forward with your choice of radio should be a much easier decision. For instance, in a hunting environment the most popular radio frequency to use would be UHF as it has the ability to overcome obstacles familiar to hunters such as vegetation and features associated with the arboreal grove.
3. Battery life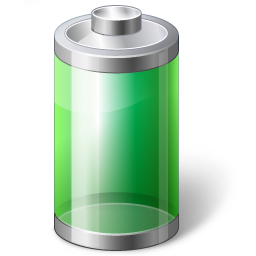 In addition to frequency and range, in order to make the most of your two-way radio, the ideal choice of battery for you to purchase would be the NiMH as it is known for providing the greatest signal strength across a large distance. In addition to their capacity to transmit across a large distance the NiMH battery is also more durable in hot climates.  As well tas their durability, NiMH batteries have been shown to be more conservative of weight and are more secure in comparison to their predecessors.

4. Antennas
Furthermore, it is useful to choose an attenna capable of providing , it may be worth investing in a radio which comes with the whip antenna as this will definitely improve your receieving and transmitting capabilities in your environment. Although this may involve substituting space in your bag for a longer antenna, the resulting increased range will make all the difference. 
Take a look at our two way radio recommendations below:
The Mitex GeneralX Twin Pack is a set of two robust, heavy duty two-way radios that work with existing Mitex models (General, Pro and DMR). With an IP66 rating, the walkie talkies are resistant to dust, water and vibrations, making them suitable for industrial, working and outdoor environments.
Key features: 
Up to 25km range
IP66 rating: dust, water and vibration resistant
Powerful 5 watt rechargeable Lithium-ion batteries
Compact and heavy-duty
The Vertex Standard VX-261 two way radio is part of the new VX 260 range of Vertex portable two way radios. This pre-programmed radio offers the ideal combination of features and performance for efficiency, reliability and inter-operability.
Key features:
Up to 25km range
700 mW internal speaker
Superior audio quality
Lone worker features
The Motorola DP1400 offers flexible analogue and digital communications, with high voice clarity, superior audio and the full range of features you would expect from a Motorola radio. This radio requires a licence for use in the UK.
Key features:
Up to 25km range
IP54 rating
Compatible with existing analogue radios
Noise-cancelling software
Suggested long range license-free radios
The IP66-rated Mitex PMR446 Xtreme2 Two-Way Radio is the flagship 446 licence-free radio designed with versatility and ease of use in harsher environments in mind.
Key features:
up to 12km range
IP66 Rating
Compact, lightweight and durable
15 channels
The Midland G10 two-way radio is a small and compact professional walkie-talkie that is easy to use and provides clear, crisp communication.
Key features:
Up to 10km range
16 channels, 51 CTCSS and 83 DCS code
VOX function
Audio squelch (Noise-cancelling)
Robust and weatherproof licence-free radios – an ideal tool for simple communications, particularly outdoors and in hazardous environments.
Key features:
Up to 10km range
8 channels and 121 codes
LED torch
Back-lit LCD display
If you have any more questions don't hesitate to give our team of experts a call on 0333 123 3050.
View all our products at onedirect.co.uk