From recreational adventures with friends and family to high-level, professsional operations, the Cobra Walkie Talkie range present a diverse range of reliable, user-friendly two-way radios.
We can start with the colourful Cobra HM234 devices, especially crafted for use in festivals and similar venues, available at a cost-effective price, relative to most walkie talkies on the market today.
On the other end of the spectrum, we find the slick, powerful Cobra AM1035 PMR 446 Radios, capable of reliable, long distance communication.
The following article with delve into the Cobra Walkie Talkie range. Mentioning specific stats and figures of the devices. Also, it will highlight their respective key features and target markets.
The Professional Cobra PU Series
Whether you're working in a high-level security event, managing a hotel or monitoring operation in the factory, the Cobra PU series are the devices for you. VoX and ultra-long battery life are just some of the endless features that can be found on these extremely professional radios.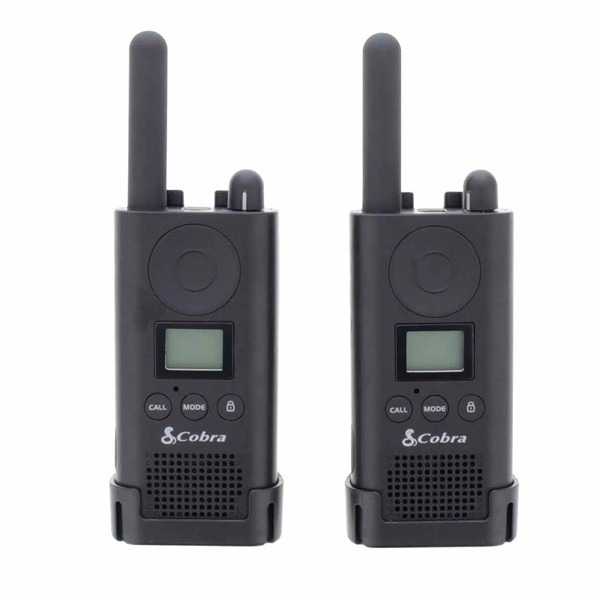 With hands-free capabilites, the PU500 is amongst the ultimate indoor, professional radios. This particular radio is suitable for hotels, restaurants etc. With a less rugged design, Cobra have intentionally applied more time and care into ensuring the radio is easy to use and powerful.
Why You'll Love it
Up to 8km range
Impressive 121 privacy codes
Battery life on 16 hours
16 channels to choose from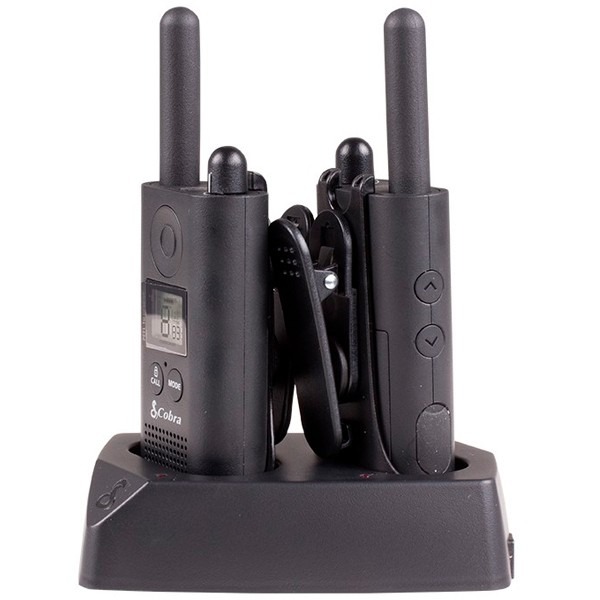 A larger and more powerful version of the PU500, the Cobra PU880 is designed for those professionals who operate in a larger radius. The PU880 weighs in at an impressive 1030g, so it will be a comfortable weight either in your pocket or attached to Cobras very own 360 ̊ Swivel Holster.
Why You'll Love it
Up to 10km range
No license or service fees
Ultra-clear, long distance coverage
Licence-Free, Cobra AM Series
Deftly designed, specifically for outdoor adventurers. The Cobra AM Series boasts four excellent models, ranging from the cost-effective, entry level AM245 to the impressive AM1035. All radios are equippped with handy VoX capabilities, rechargable batteries and vast signal ranges.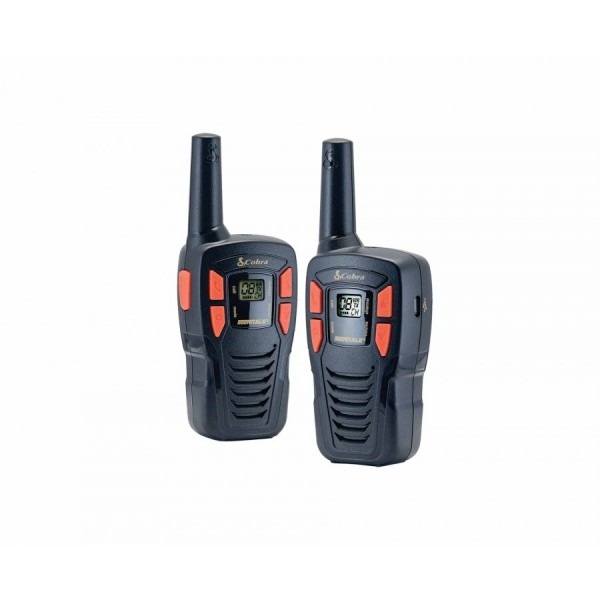 The battery saving capabilities of the AM245 is one of, if not, the key feature of the radio. Cobra have cleverly installed a 'Battery Saving Mode' which subsequently switches the mode on if there are no transmission after 10 seconds.
Why you'll love it
Compact lightweight design with extended range
LCD Display
Belt Clip included to attach your radio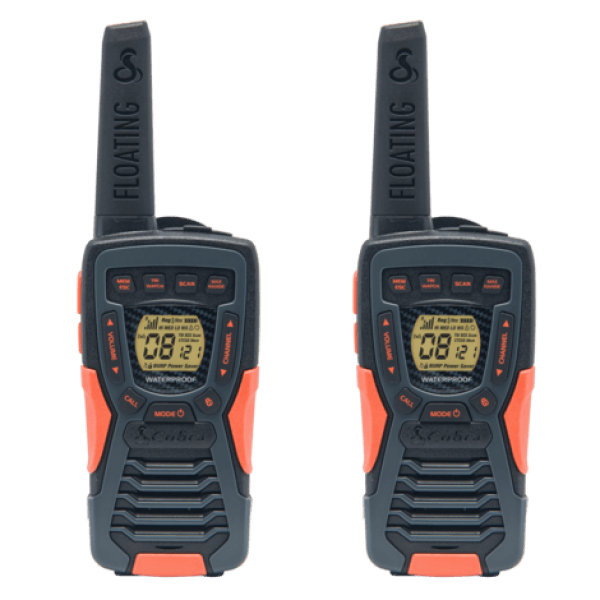 As engraved on the antenna of the radio, the flagship Cobra AM1035 is able to float on water and is also equipped to deal with the harshest of conditions. Cobra have not held back in the technological department of the AM1035, with features including a 12 km range, 968 channel combinations and voice activated transmission.
Why You'll Love it
Built-In LED Flashlight
Water Resistant
VibrAlert®
Up to 12 km Range
Onedirect products are the No.1 choice for quality and affordability!
---
NEED EXPERT ADVICE?
Call us with your questions
0333 123 3050