Dictaphones and call recorders have advanced extensively in recent years, expanding their potential uses and efficiency. There is now such a large range to choose from it can be daunting to know which is the best for you and your company's needs. So we have constructed this list of our top 7 recommendations to help!

Our Recommendations for Dictaphones
Ref.: OLVN541PC
There is an integrated USB connection for direct connection to a PC.
It is ideal for taking notes without irritating background noise due to its noise reducing microphone.
Its simple user interface and ergonomic design make it easy to use for even beginner users.
One touch recording means you can record at the touch of a button, and this even works when the recorder is turned off so you never miss a thing.
It is easy to search through files as you can save them in different folders according to type.
Ref.: OLWS853
2 built in directional stereo microphones so the voices of all speakers are captured.
Intelligent auto mode adjusts the recording level automatically therefore you achieve an even volume and accurate recording.
Low cut-filter and Voice Balancer and the Noise Cancelling function give a crystal clear playback quality.
Store up to 200 files per folder in up to five folders. Insert an SD card to add up to 32GB of external memory to the 8GB internal memory built into the WS-853.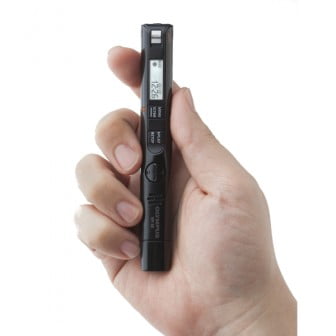 Ref.: OLVP10
It has omni-directional microphones in order to give high quality sound recordings.
You can even record from your pocket due to the anti-rustle filter.
Noise Cancellation and Voice Balancer automatically plays back previous 3 seconds after pausing so you don't miss any important information.
You can preset fast forward to skip any long silences.
Built in USB stick therefore easy data exchange and you can charge the device without removing the battery.
Ref.: PH4010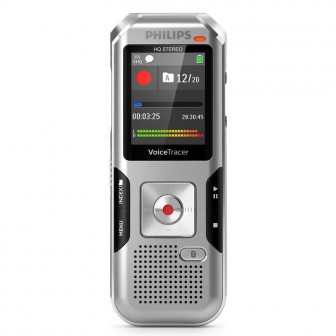 It has two stereo microphones to provide crystal clear recording and a reduction in distracting background noise.
The voice activation function means that the device starts recording when the sound reaches a certain volume, so for example the recording begins and ends with someone's speech.
The DVT4010 performs date and time sorting so searching for your files is easier.
Our Recommendations for Call Recorders 
Ref.: VDPICO
With this single line USB call recorder, the hardware and software combine to connect your computer and your phone, so that you can record phone calls manually or automatically.
The Pico Software provides easy access to the database, which is displayed on your computer screen as a list of your recordings.
In this list you can browse through recordings and search according to time, date and caller ID.
The Call Recorder Pico can also record your Skype conversations and has a microphone to record live conversations.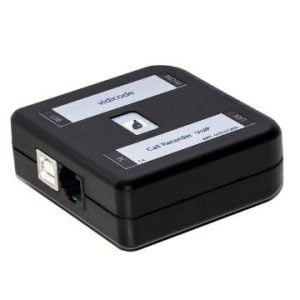 Ref.: VDVOIP
The Vidicode VoIP Call Recorder enables you to record all calls made and received on your desk VoIP or soft phone.
It can record on up to 4 IP channels.
There is no complicated installation process, it comes preprogrammed and ready to use straight out of the box with Ethernet ports for LAN, PC and phone lines.
The data, including date and time, is stored in an easily accessible database and is password-controlled to ensure the safety of your private data.
Due to its compatibility and expandable nature, this recorder is ideal for individual users, small businesses and even large call centres.
Ref.: RETREC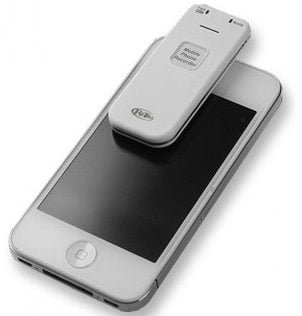 Connects via 4-pole audio socket, which is compatible with most iPhone, Android, Blackberry and Windows phones.
Multi functional because it can record when a call is not in progress.
Small and compact.
Easy downloading to PC with included USB cable.
VOX voice operation mode so it activates recording once it detects a certain level of sound.
Visit the Onedirect website to view our full range of Call and Voice Recorders
If you would prefer to speak to one of our experts, call us on 0333 123 3050 Monday to Friday, 8.30am-5.30pm