Ensuring safety in your manufacturing work environments
For both employees and employers in the manufacturing industry, hearing protection should be high up on the list of priorities. Most importantly, it protects individuals against the lasting damage that exposure to loud sounds can cause, but it also ensures that companies are operating within the law. Given that for environments working with sounds above 85 decibels, appropriate ear defence is mandatory. (If you would like to learn more on the dangers of high level sound, then take a look at this article.)
Some of the noisiest manufacturing environments with the greatest % of employees working exposed to 90 decibels or more include:
Lumber and wood
Textiles
Petroleum and coal
Primary metals
Utilities
Paper
Chemicals
Printing and publishing
Fabricated metals
Food
Machinery
So if you are working in these environments, check out our list of recommendations of ear defenders for manufacturing.
However, if you are unsure if this refers to you, give our team of experts a call on 0333 123 3050!
It can be difficult to know the best devices for you, due to the vast variety of products on offer. Therefore we have compiled a list of what we think are the best hearing protection for manufacturing to save you the hassle!
Our Recommendations for Ear Defenders for Manufacturing
ATEX approved and suitable for use in potentially explosive environments
Attenuation: 33db
In-built microphone for mobile and radio communications
Spiral cord for connection to Peltor adapter that enables PTT (push to talk)
Comfortable soft ear pads
Polyurethance insulated Kevlar connector cord
Medium attenuation: 31db
Slimline design with electrically insulated wire headband
Twin headband design reduces heat build-up
Lightweight ear cups and soft wide cushions for maximum comfort
CE approved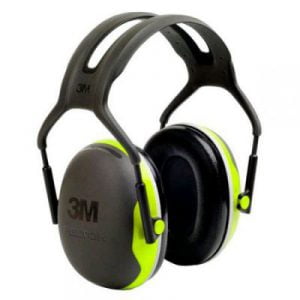 High attenuation: 33db
Sleek, lightweight and stylish design
Electrically insulated wire headband
Especially formulated damping pads to boost noise absorption
Twin headband design in order to reduce heat build-up
Soft wide cushions and slimline ear cups to give maximum comfort
CE approved
Visit our website at onedirect.co.uk or give our team of experts a call at 0333 123 3050, for any advice or queries!