Working in harsh environments or just generally enjoy the outdoors? If so a rugged phone is a great choice for you. You may find yourself in situations where you require a rugged, robust and sometimes even a waterproof mobile phone!
The best rugged phones are equipped with the standard mobile telephony features along with extra features to ensure they are protected from the toughest environments.
Our list of the top rugged phones of 2019 will be sure to assist you in choosing the perfect mobile.
Introducing the Defender Beast: The world's highest rated specification smartphone. Equipped with ruggedized features and run on an Android operating system, this phone will be sure to suit your needs. With an IP69 rating, this beast is protected from drops, explosions, extreme temperatures and is even waterproof! The Defender Beast can not only be used for standard mobile telephony features, but also as a remote control for most home appliances.
Why you'll love it:
HD front and rear camera
6150 mAh battery
Fingerprint recognition
3G / 4G connectivity
A phone extremely useful for working around water, we have the CAT S41. Not only is this phone waterproof, but with an IP68 rating it is also dust and drop resistant. No need to worry about the weather conditions as the 5" full HD screen can be seen clearly in direct sunlight. Unlike other rugged mobiles on the market, the share battery function allows you charge other devices, whether it be your co-workers or your friends!
Why you'll love it:
Gorilla Glass 5 screen
38 hour talk time
SOS and PTT functions
3G / 4G connectivity
SonimXP8
The Sonim XP8 is a smart device you can rely on.  This industry leading smartphone can survive the most hazardous conditions thanks to its Military 810G and IP69 rating! Simply access programmable buttons and applications with gloved hands or wet fingers. Communicate more powerfully and hassle-free with PTT and SOS functions. With an expandable 128GB Micro SD memory you can store  all relevant files for both work and personal use.
Why you'll love it:
Loud and clear audio
Multi-shift battery life
Android Operating System
Bluetooth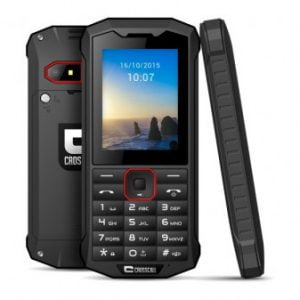 The CrossCall Spider X4 is a basic rugged mobile that has made a breakthrough in the mobile phone industry this year. Although the design is pretty basic, this does not reflect the capabilities of this mobile! This ultra-resistant mobile has built in 3G connectivity with a loading speed 35 x higher than other mobiles in its class. The compact, Lightweight design makes it easy to carry around anywhere and enjoy up to 7.5 hours of talk-time.
Why you'll love it:
Dual SIM
Flashlight
5mm headphone jack
IP69 Rating : protection against water and dust
Kyocera Brigadier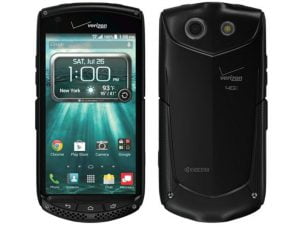 With the Kyocera Brigadier worrying about a damage mobile with not be a part of your day. The Sapphire Shield display ensures the screen is protected from drops, scratches and large impacts. An IP68 rating combined with a Military 810G standard will protect this phone from any hazard suitable for all types of adventures! To top it off, Smart Sonic receiver technology takes audio performance to the next level so you can be heard in the noisiest environments.
Why you'll love it:
Android 4.4 Operating System
Camera: 8MP rear / 2MP front-facing
Lightweight: 187g
5″ 720p HD screen
Interested in other rugged mobiles? Shop our full range here
---
NEED EXPERT ADVICE?


Call us with your questions
0333 123 3050