Providing Protection for Staff and Company Liability
A legal requirement of>85 dBs
Those who work in construction can be surrounded by high-level noise for long periods of the day. It is mandatory by law to provide employees with hearing protection when they are exposed to noise equal to or above 85 decibels because sound above this level can permanently damage people's ears, causing tinnitus and even hearing loss. Therefore when it comes to ear muffs for construction, you need to ensure you choose the correct models.
More is not always better
First of all, it is imperative that you carefully monitor the noise levels at work because it is not always the case that the most protection is the best protection. If the ear muffs block out too much sound, employees will be less aware of what is going on around them thus being dangerous and potentially isolating. In addition, total noise blockage is not recommended for the well-being of your ears.
Protect your employees and run a safe and efficient business
Therefore it is the responsibility of employers to ensure that those under their care are properly protected. It is important to provide sufficient protection whilst also considering other features that may be necessary. For example, it may be important that employees can effectively communicate, so ear defenders may need to have active listening technology or have linking capabilities with communication devices.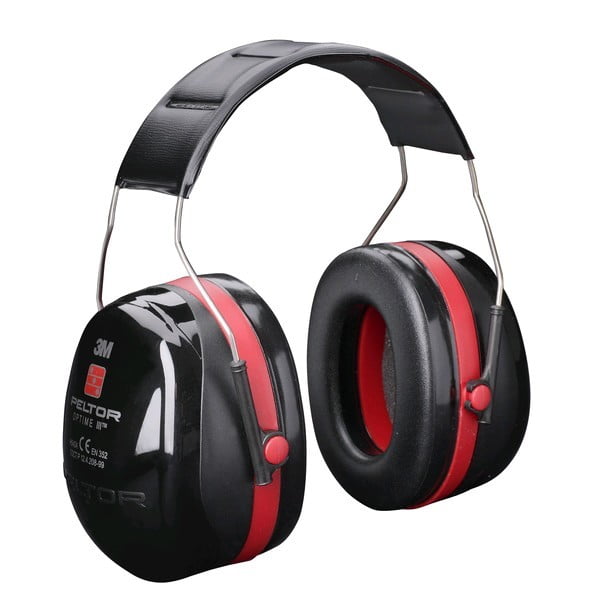 Why you'll love it:
High attenuation ear protection with an SNR of 35dB
Double cup technology in order to minimize resonance
Good speech intelligibility
Adjustable headband with soft wide cushions and liquid-filled sealing rings so that it is comfortable for long-time use
CE-approved thus proving its efficacy
Why you'll love it:
High attenuation ear defender headset with boom microphone
Wireless calls and A2DP streaming with stereo Bluetooth
Built-in FM radio with super-fast tuning
Active listening – Sound level limiter and dosimeter
Ghost voice-guided interface
Memory preset
Bluetooth pairing
Headband
Why you'll love it:
Passive communication
Noise-canceling microphone
Light, comfortable and ergonomic
Compact profile with thin shells
Highly visible protectors
-31 dB noise reduction
FLX2 connection system for external accessories
Perfect for use with smartphones and walkies
Headband version
Why you'll love it:
High attenuating – SNR: 32-33db
Built-in PMR446 radio with PTT on-ear pads
Noise-canceling microphone and VOX
PTT on-ear pads
8 channels, 38 sub-channnels
Voice-guided menu
Range: up to 3000m*
---
Or if you are unsure about which product to buy, call us for expert advice at 0333 123 3050