In what sort of environment do I need an emergency telephone?
Emergency phones are useful in all sorts of environments. Whether it's leisure areas such as swimming pools, summer camps, amusement parks, or professional environments like hospitals or security offices, this phone can be the difference between life and death. In these areas, where there is high risk of accident or injury, an emergency phone provides the crucial link between you and the emergency services, security, or first aid. Think about your working environment. Is there risk of injury to employees? If there is, you should seriously consider investing in an emergency phone to keep workers safe and improve response time in the event of an emergency.
Why do I need an emergency telephone?
Depending on where you work, and what work involves, you may need to provide an emergency telephone by law. Even if you are not required by law to provide one, its still important to safeguard employees and visitors. Choosing to install one of these telephones ensures that if anyone is unfortunate enough to need the help of the emergency services, that they receive help as quickly as possible.
What type of telephone do I need?
There is a large range of emergency telephones on the market. You should look for one that suits your business needs. Have a look below for some of the features you might want to look for when you are purchasing.
IP rating
The Ingress Protection, or IP rating, defines the degree of protection provided against solid objects such as dust and dirt, and fluids. The number that appears first classifies the protection from solids, while the second digit shows the protection from liquids. When purchasing you should consider where it is going to be placed. If it's destined to be in an office, then the IP rating is not as much of an important factor. However, if the phone is going to be placed outside or in an environment where it will be exposed to water and dust, the higher the IP rating, the better. Choosing a higher IP rating for this type of phone is a good idea, because it lessens the risk of malfunctions with the product if it comes into contact with fluids and dust.
Mounting
Emergency telephones come with different mounting types. The majority will be wall mounted, in order to be visible and accessible. However, a small number of our range are more like desktop phones. If you are hoping to use the emergency phone for somewhere like a swimming pool or construction site, its best to choose a wall mounted phone. It can be placed in a highly visible area, with easy access. If the phone is more likely to be used on a day-to-day in an office, rather than solely for emergencies, a desk phone style would be more suitable.
Keypad
With emergency telephones, you have the choice between having, or not having a keypad. Some phones will have one or two keys, rather than a full alphanumerical keypad. You can programme these keys to particular telephone numbers. Some will have no keys; you can pre-programme the phone to call a specific number when the handset is picked up. Finally, there are models which come with a more comprehensive keyboard, and these would be suitable if you want to be able to call multiple different numbers, rather than just the numbers that are saved in the phones memory.
Power
Most, if not all, emergency telephones are line powered. This means that you don't need to worry about installing batteries periodically. For this reason, you should think about where you need the telephone to be located. You may need it to go somewhere which doesn't already have access to a telephone line or power. If this is the case, you can give our experts a call to find out what the best solution is for you.
Memory
Most of these telephones are able to store phone numbers in their memory. You should look for a handset which has memory for telephone numbers, as well as memory backup. Having a backup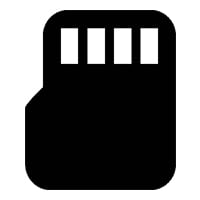 means that if the telephone malfunctions, its easy for you to recover the numbers.
Casing
If your telephone is going to be in a place where it is easily accessed by the public, or exposed to the elements, a case is a good idea. Some phones are built into tough cases, which are often vandal and weatherproof. They protect the phone so that there is less of a likelihood of damage or wear, improving its lifetime.
---
Onedirect Emergency Telephone Top Sellers
If you're still not sure which product will suit you, have a look at our top sellers.
Why you'll love it:
Programming costs included
1-10 EEPROM memories
No keypad
Wall-mountable
---
Why you'll love it:
Essential office funtions
High visibility red colour
Cost-effective solution
Hands-free speakerphone
Wall-mountable
---
Why you'll love it:
IP67 rating
Vandalism and ligthening protection
Amoured cable and powered by the phone line
Hearing aid comptabile
Noise canceling microphone
Magnetic reed hook switch
---

Why you'll love it:
Tone pulse dialing
2 call signal leds
Memory capacity: 23 digits
Optional desk mount kit
---
For more information call our team of experts on 0333 123 3050 or visit our full range of products at onedirect.co.uk
---